News story
International Women's Day goes off with a bang
District Gunner Bombardier Allison Jones today fired the world famous 1 o'clock Gun from Edinburgh Castle to mark International Women's Day.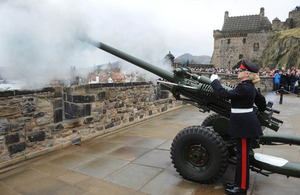 Bombardier Jones is the first ever female District Gunner, and a member of 105 Regiment Royal Artillery (Volunteers); the only Territorial Army Gunner Regiment in Scotland and Northern Ireland:
It is a great honour to be selected by the MOD to highlight the celebration of International Women's Day," she said. "As the first female District Gunner appointed to fire the world famous Time Gun in Scotland's capital city I can literally launch the day with a bang
International Women's Day is a global celebration of women's achievements. The main change to me as a soldier over the years was being asked to do this wonderful job - all due to my qualifications and not my gender.
The day also focuses on the continued plight of women and girls in parts of the world where there are abuses of human rights, violence and human trafficking.
In addition it highlights the denial of education and health care for women in many parts of the world.
If this day can make people stop and think about women all over the world and their plight then International Women's Day will be a wonderful success".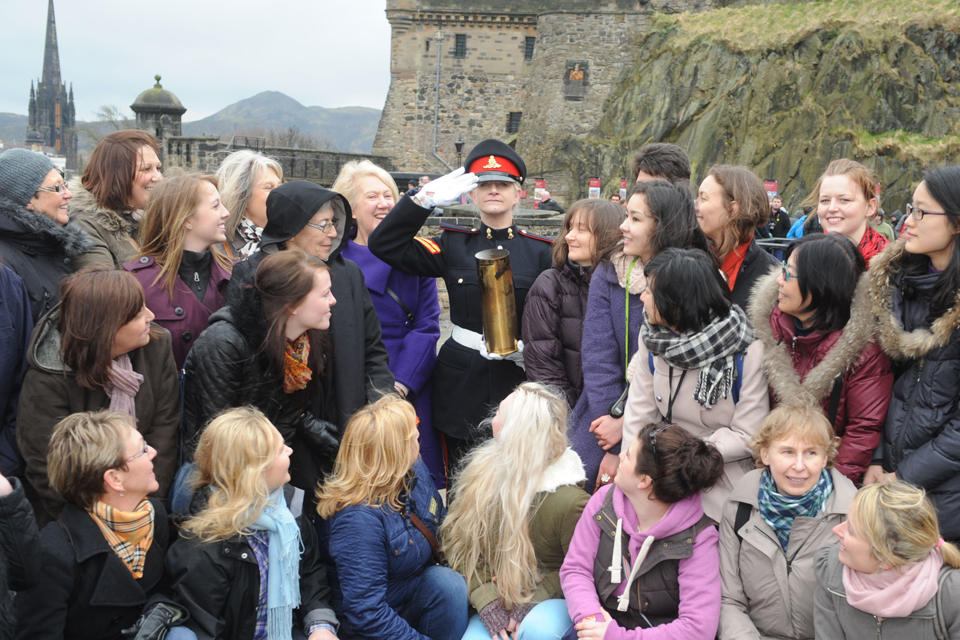 Bombardier Jones joined the Territorial Army in 1994. In her civilian life, Allison is a technician at a 10-pin bowling centre. Joining the TA has benefits such as being paid to train, opportunities to gain vocational qualifications and taking part in adventurous training activities.
Commanding Officer of 105th Regiment Royal Artillery (Volunteers), Lieutenant Colonel James Cook, said:
Bombardier Jones is one of our very best - an engaging and keen non-commissioned officer who brings dedication and panache to her role.
I think she is the perfect women to start International Women's Day as she exemplifies so many of the key qualities of a soldier and member of the British Armed Forces.
Territorial soldiers train in their spare time so that they're ready to serve alongside the regulars when required. For more information about the exciting career opportunities available in the Territorial Army, visit www.army.mod.uk/join or call 0845 600 80 80.
An additional £1.8bn is being invested in the Reserve Forces over the next 10 years. The trained strength of the Reserves of all three Services will grow by 50 per cent or more by 2018 to 30,000 in the Army Reserve, 3,100 in the Royal Naval and Royal Marines Reserves, and 1,800 in the Royal Auxiliary Air Force.
This story features on the International Women's Day 2013 interactive map, where you can find lots more news about remarkable women from the UK and around the world.
Published 8 March 2013