World news story
International Labour Organization : 319th Session of the Governing Body, Geneva, 16 to 31 October 2013
The UK Mission Geneva delivers IMEC statement on the Headquarters Building Renovation Project at the Governing Body of the International Labour Organization.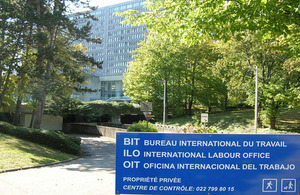 Thank you Madam Chair,
I am speaking on behalf of IMEC (Industrialized market economy countries).
IMEC welcomes the Office's report on the Headquarters Building Renovation Project. We believe it is important that the Governing Body regularly considers this project.
We welcome the transparent assessment of the project costs in this report and take note of the revised estimates and current considerations. We regret that such an assessment did not take place originally and many key elements were not taken into account in the initial project approved by the Governing Body in November 2010.
IMEC welcomes the appointment of the Project Manager and the introduction of the Governance Committee. We look forward to reviewing the results of the independent review of cost estimates at the March Governing Body.
IMEC agrees that it is essential to ensure the safety of ILO staff and visitors and there can be no justification for departing from current and local standards in this regard. With regard to matters other than safety and compliance with current and local standards, we ask the Office to distinguish between "must haves' and "wants' in the proposal we receive in March.
However, IMEC strongly urges the Office to consider innovative financing methods to meet any increased costs, such as the sale of ILO land. IMEC would welcome an update on possible financing options at the March Governing Body, in accordance with the current Financial Rules and Financial Regulations.
IMEC strongly welcomes the Director Generals' commitment to continue to analyse the cost estimates to identify savings and simplifications, and to further develop proposals. In our view, good management of the project is fundamental and must be supported from the highest levels.
Thank you Madam Chair
Published 24 October 2013