Government response
International Development Committee report on UK aid to Pakistan
Response to the International Development Committee's April 2013 report on UK aid to Pakistan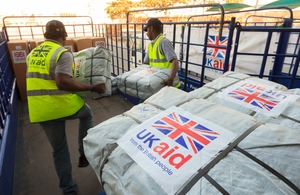 Responding to a report by the International Development Committee on UK aid to Pakistan published today (4 April 2013), a Department for International Development spokesperson said:
This IDC report rightly sets out the urgent need for the incoming Pakistan government to deliver tax reform. That reform must start from the top down, with elected politicians and the wealthiest in Pakistan showing a commitment to reform by submitting tax returns and paying tax due. The UK government is clear that UK development assistance in Pakistan is predicated on a commitment to economic and tax reform and to helping lift the poorest out of poverty.
We have made it clear to government and opposition politicians in Pakistan that it is not sustainable for British tax payers to fund development spend if Pakistan is not building up its own stable tax take. Following the election we will make available practical assistance to the incoming government to help deliver reform of the Pakistan tax system and work with the IMF, but tax and economic reform must take place.
Published 4 April 2013