International criminal network targeted
Arrests made after border officers and police work together to disrupt a gang suspected of helping immigrants to come to UK illegally.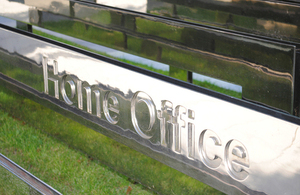 Around a 150 border officers and police officers were involved in a series of early morning raids on fifteen locations in Sussex, Surrey and Kent.
Biggest operation of its kind
Thought to be one of the biggest operations of its kind undertaken by the UK Border Agency, it follows an eight month investigation into the supply of illegal workers.
The workers were being provided for an employment agency based in Crawley.
Money laundering
An 61-year old woman and a 48-year-old man were arrested on suspicion of facilitating a breach of the immigration laws and money laundering offences at two addresses in Crawley.
Another 44-year-old woman was also arrested on suspicion of facilitating a breach of immigration laws and money laundering.
Two men, both from Sri Lanka, were arrested on suspicion of facilitating a breach of immigration laws at separate addresses.
All five are now being questioned at police stations in Sussex.
IT equipment and documents were seized from a number of locations, and will now be examined. A substantial quantity of cash was also recovered.
Around twenty-five people, mainly believed to be Sri Lankan nationals, were also arrested for immigration offences at a number of locations in Sussex and Surrey. They are also being questioned, and the UK Border Agency will seek to remove those found to be working in the country illegally.
International criminal network
Andy Cummins, who heads the immigration crime team, said: 'We believe that we have disrupted a significant international organised criminal network, which aimed to assist people to enter and stay in the UK illegally.'
 
Anyone with information about immigration crime should contact Crimestoppers on 0800 555 111 or visit www.ukba.homeoffice.gov.uk/report-immigration-crime where you can remain anonymous.
Published 30 September 2010