News story
Interim Chief Inspector of Probation announced
Paul Wilson has been appointed interim Chief Inspector of Probation today.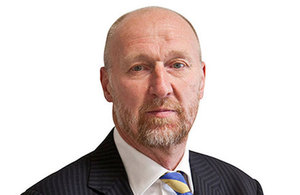 He will lead the Inspectorate while a permanent Chief Inspector is being recruited.
Mr Wilson was chief executive of London Probation Trust from 2009 to 2010, having started his career as a probation trainee in 1972.
On his interim appointment, Paul Wilson said:
I look forward to taking up the post, helping to ensure the independent inspection of probation services during a time of great change in the criminal justice system.

The inspectorate's work will be vital over the coming months in testing the impact of probation services and promoting effective practice, in order to ensure that the public are protected and reoffending is reduced.

I am also really looking forward to working with youth offending teams and inspecting their work to prevent young people from reoffending and to keep them safe.
Justice Secretary Chris Grayling said:
After more than 40 years rising through the ranks of the probation service, Paul has the ideal knowledge and experience necessary for this role. I am confident that he will bring the leadership and drive necessary to steer the inspectorate and safeguard its independence whilst a permanent Chief Inspector is appointed.
Major reforms are being made to the way offenders are rehabilitated. All prisoners will now receive at least 12 months targeted rehabilitation on release, to help break the cycle of crime. Offenders on short sentences have the highest reoffending rates and up until now have received no statutory support after leaving prison.
Across the country 21 Community Rehabilitation Companies (CRCs), run by private and voluntary organisations, have been set up to manage medium and low risk offenders. In partnership with the public sector they will address the criminal behaviour of our most chaotic and prolific offenders and will only be paid in full if they are successful at reducing reoffending.
The reforms introduce an unprecedented level of support for offenders. There will be a new focus on mentoring and life management, with help into housing, employment and substance abuse programmes.
A new National Probation Service has also been created, tasked with protecting the public from high-risk offenders in England and Wales.
Her Majesty's Inspectorate of Probation (HMIP) has a vital role in inspecting the whole system, covering both the public sector and the work of the CRCs.
Note to editors:
For more information visit HMI Probation.
Published 16 February 2015