Press release
Intellectual Property Office research priorities 2014/2015
New research priorities announced to examine impact of intellectual property infringement and effectiveness of education and sanctions.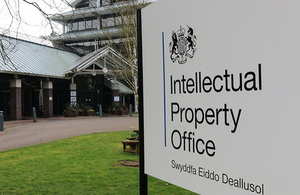 The IPO research and evaluation priorities 2014/2015, published today (11 April 2014), underpin the IPO's corporate plan 2014 - 2017 published on 3 April 2014. The plan sets out how the Intellectual Property Office (IPO) will support the government's objective of building balanced and sustainable economic growth. The research priorities provide the strong evidence base needed to support development of intellectual property (IP) policy, nationally and internationally.
Key points of the research programme include researching the impact of IP rights infringement on business and society, alongside the tools being used to educate and enforce. New work will also be commissioned on IP markets and finance for investment, supporting the focus on incentives for innovation and investment.
Lord Younger, Intellectual Property Minister said:
The understanding of the economic benefits of IP is growing year on year. UK businesses invest more in creative and knowledge-based assets than they do in buildings and machinery. And the UK has the world's best IP regime overall, according to the Taylor Wessing survey.

A large part of this success is due to the work of the IPO and its development of a robust IP system, helping to build the confidence of British businesses to invest in innovative ideas to capture new markets, generate income and increased profits.

But there continues to be no room for complacency. The challenging objectives set by the IPO, built on a strong and clear evidence base, are a key element in the growing success of the UK economy.
The UK's IP system is ranked as the best in the world, by Taylor Wessing's Global IP Index (November 2013) and the IPO has developed a challenging and innovative set of goals to improve the IP framework further.
Key objectives set out in the IPO's corporate plan include:
speeding up patent application and trade mark processes
delivering new systems for orphan works and extended collective licensing schemes
delivering an International enforcement summit with key partners to share best practice
Over the last 18 months the IPO has published research on a range of topics including patent thickets, the use of IP in supporting investment finance, and lookalike branding. The new research programme includes proposals to look at:
the costs of infringement and the use and proportionality of sanctions in areas including online copyright infringement; design infringement; and a review of criminal sanctions for copyright infringement. The IPO will also commission work to examine the economic impact of social media both as a tool to educate users to respect copyright assets or to direct them to infringing content
developing the evidence base around the European Commission proposals on copyright
reviewing and evaluating existing IP trading platforms to support the IPO's work on improving access to finance
how the UK's IP framework supports the 8 technologies the government has identified as supporting UK science strengths and business capabilities
patent development, including compulsory licensing, in emerging markets and the effect on long term competitiveness of IP based industries in the UK
understanding the increase in trade mark applications and managing future demand
Notes to editors
Published 11 April 2014