Press release
Intellectual Property Bill moves to next stage
Intellectual Property Bill to help businesses protect their intellectual property progresses to first reading in the House of Commons.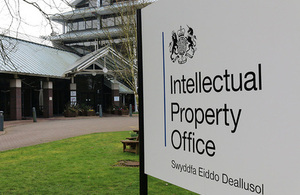 A strengthened Intellectual Property Bill, that will help create greater clarity and confidence for businesses who want to protect their intellectual property (IP), today (30 July 2013) left the House of Lords after three months of scrutiny. It will now progress to the next stage, after the summer recess, first reading in the House of Commons.
Throughout this first stage, the government listened to the views of stakeholders about the measures included in the bill. An area of concern for some stakeholders was the scope and operation of the proposed criminal sanctions for the deliberate copying of a design.
The government has listened carefully to these concerns, and today responded by amending some of the wording of the bill.
Industry groups expressed concern that businesses who act carefully, doing their best not to infringe the rights of others, could be accidentally caught by the new offence. They asked the government to look again at the scope of the defences available.
It is the government's intention that the proposed new criminal sanction for breach of registered design rights is focused on wrongful business behaviour. The changes made by the government today strengthen this and mean that the offence will not capture a person or business who has reason to believe they were not infringing a design.
Minister for Intellectual Property, Lord Younger said:
The Intellectual Property Bill will give UK businesses who want to protect their products and technologies through patents and design rights greater clarity and confidence to grow.

The changes we've made today are as a result of listening to business and Parliament and they support the key aims of the bill.

As usual the House of Lords has given this bill very thorough scrutiny and I look forward to the further scrutiny it will receive in the House of Commons. My thanks go to those peers who participated in the debates, as a result of which I believe the bill is now in excellent shape.
Notes to editors
The third reading is the last stage in the House of Lords, which gave peers a final chance to amend the bill before this highly successful bill passes to the Commons
The IP Bill has three broad purposes: to simplify and improve design and patent protection to help businesses (particularly small and medium enterprises; to clarify the IP legal framework; and to ensure the international IP system supports UK businesses effectively
The bill will implement reforms on the design intellectual property framework in response to the recommendations of the Hargreaves Review of Intellectual Property and Growth 2011
The bill aims to support business in driving economic growth and innovation, encouraging enterprise and expanding the range of economic sectors in the UK. The bill will save UK businesses up to £40 million per annum in language translation costs when applying for Europe-wide patent (£20,000 per patent). It will also bring a benefit of around £200 million per annum to the UK economy through hosting part of the Unified Patent Court in London
Stakeholders who expressed views on the proposals outlined in the Intellectual Property Bill include the Confederation of British Industry, Chartered Institute of Patent Attorneys, Institute of Trade Mark Attorneys, the IP Federation and Anti Copying in Design
Published 30 July 2013