Inspirational young people wanted
Home Office minister James Brokenshire has lent his support to the Philip Lawrence awards.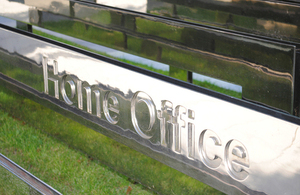 Set up in memory of head teacher Philip Lawrence who was murdered outside his school in 1995, the awards celebrate outstanding contributions made by young adults in their communities.
The scheme also hopes to challenge commonly held negative stereotypes about youngsters.
An inspiration to their peers
'Young people nominated for a Philip Lawrence Award are an inspiration to their peers and, like a great many others, make a positive contribution to society,' said James Brokenshire.
'I'm delighted to help celebrate the achievements of those who are challenging negative stereotypes by giving something back to their local communities. I look forward to seeing ever more young people apply this year.'
Nominate online
The deadline has been extended to 5pm on 24 September 2010. You can fill a nomination form in online by visiting the Philip Lawrence Awards website.
Up to 30 regional finalists will be recognised in November and up to ten national winners will be announced at the awards ceremony in London on 7 December.
The winning projects will receive £1000 towards their work.

Published 20 September 2010