News story
Inspection reports to be published on 28 March 2018
The Home Secretary will lay 5 reports in Parliament on or around 2:30pm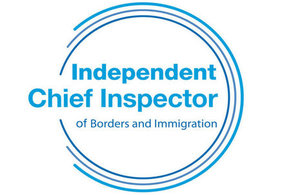 5 reports to be published later
The Home Secretary will lay the reports on or around 2:30pm on Wednesday 28 March 2018.
An inspection of how the Home Office considers the 'best interests' of unaccompanied asylum seeking children
A re-inspection of Border Force's identification and treatment of Potential Victims of Modern Slavery
An Inspection of Border Force operations at Stansted Airport
An inspection of exit checks
An inspection of the "Right to Rent" scheme
Published 27 March 2018
Last updated 28 March 2018
+ show all updates
We were advised at 17:30 on 27 March 2018 that a fifth report would also be published along with the 4 mentioned in our earlier webite message.
First published.