Insolvency Service – relocation of web-based systems has completed
Our web-based systems; Individual Insolvency Register, ISCIS Online and CHAMP IP have been successfully relocated to their location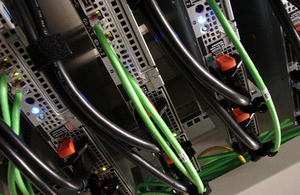 Insolvency Service – web based systems relocation update
We are pleased to report that the web-based systems; Individual Insolvency Register, ISCIS Online and CHAMP IP have been successfully relocated to their location, with our IT managed services partner. We have tested all relocated systems and these are now ready for you to use once more. If you do have any problems, please report these via the usual process.
The system is now hosted in a significantly improved data centre, enjoying 24 hour support services and fully secured. It has also enabled us to provide better services with better value for the tax payer by pursuing this though the government strategy for shared IT services.
Unfortunately the work to complete the migration of DRO could not be completed in time. To minimise the impact upon users such as yourselves, we have made the system available again in it's original location and will move this to the new data centre at a date to be advised.
Thank you for your patience and apologies for any inconvenience caused. If you would like more information or have any feedback on the relocation of your system(s), please contact Customer.Communication@insolvency.gsi.gov.uk.
Published 21 July 2014