News story
Insolvency Service podcast
Nick Howard, head of IP Regulation talks about the role of the Insolvency Service as an oversight regulator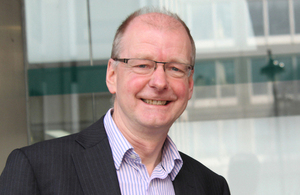 In this first podcast from the Insolvency Service, Nick Howard, head of IP Regulation, talks about the role of the Insolvency Service as an oversight regulator. Nick discusses recent changes and planned improvements to enhance this role, including a complaints gateway, revised monitoring guidelines and greater transparency.
Listen to the podcast (soundcloud)
Listen to the podcast (youtube - audio only)
Published 11 February 2015
Last updated 11 February 2015
+ show all updates
Alternate version published on youtube
First published.