News story
Insolvency Live! 2017
Our annual forum for insolvency & debt advisory professionals is on 17 July 2017. You can submit questions to us now for the Q&A panel.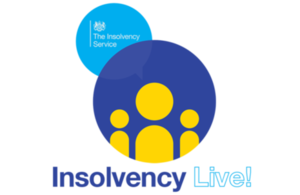 At the expanded forum this year attendees will have the opportunity to hear from members of our Board and senior staff, ask questions and give us your feedback.
Insolvency Live! will include presentations, workshops and a question and answer panel. Representatives from a broad range of Insolvency Service teams will also be on hand to share their work.
Topics of discussion will include:
our recent activities and plans for the year ahead
reviewing the first year of online bankruptcy applications
Brexit and the insolvency profession
introducing our new criminal enforcement team
insolvency practitioner regulation
our evolving approach to tackling director misconduct
working with the profession to manage insolvency cases
how should the Insolvency Service measure our effectiveness
All available places have now been allocated. We will tweeting from the event using the hashtag #InsolvencyLive and posting highlights on this page.
Insolvency Live! will conclude with a question and answer panel made up of independent members of our Board and our senior leadership team. If would like to submit a question for this session please email it to us. We will be live tweeting responses to questions, so please include your Twitter handle if you have one.
Published 23 June 2017