News story
Innovative SMEs set for entrepreneur missions to India and US
More than 20 innovative UK firms will be heading overseas next month thanks to support from Innovate UK.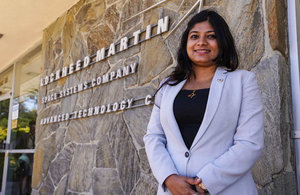 The businesses, that work in the connected cities and space sectors, are from right around the country and will be joining Innovate UK's latest entrepreneur trade missions.
Connected cities mission
13 connected cities entrepreneurs will be heading to India as part of a cross-Government trade mission, led by senior UK Government ministers. It is taking place at the same time as the India-UK TECH Summit – a three-day showcase and business expo designed to drive even greater levels of business between the UK and India.
Space mission
A further 10 companies, that are at the cutting edge of the UK's space sector, will be heading to California to pitch to potential US partners and investors.
The companies will showcase their ingenuity and innovation in the space sector, where the UK is recognised as a world leader.
During the mission, the 10 companies will visit start-up accelerators, key US space companies, and pitch to specialist investors.
See what companies did on last year's space mission
Space Mission UK November 2015 - what did they get up to?
Kevin Baughan, Chief Development Officer for Innovate UK said:
Now more than ever, we must continue to help innovative UK firms take their ideas to new markets, meet investors and think globally. Innovate UK's entrepreneur missions have been doing that for years, and these latest missions will give the next generation of high potential UK companies a head start with some of the UK's key trading partners.
Innovate UK started running entrepreneur trade missions in 2010 as it recognised the enormous value of being part of an organised programme to small, high-potential technology companies. The missions give innovative small businesses the opportunity to attend events, meet partners and pitch to investors it would be very difficult for them to engage with.
The connected cities mission to India and the new space mission to California will be taking place from 6-11 November 2016.
Published 26 October 2016