Innovative rehabilitation - payment by results at Doncaster prison
A new 'payment by results' pilot is launched at Doncaster Prison - prison director John Biggin explains more.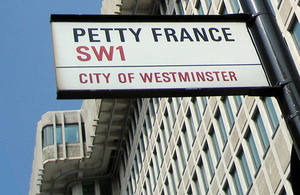 We know that ex-offenders are most vulnerable in the first three months after release - they may have lost their homes and jobs and have little to return to. This is when they are most likely to reoffend, and why the support we can provide them with is so important.  Most offenders at Doncaster are serving sentences of 12 months or less, which means that they aren't entitled to statutory support. The new pilot scheme that we're delivering on behalf of the Ministry of Justice aims to address this and offer offenders seamless support both within the prison and, importantly, after their release.
For the duration of the pilot 10% of our annual revenue is contractually dependent on us making this work and achieving a five percentage point reduction in reoffending rates. If former prisoners end up back in court and are convicted - on any charge within a 12-month period - then our revenue is affected.
In alliance with our long-term voluntary sector and social enterprise partners - Turning Point and Catch22 - we have designed a scheme that can be adapted to meet the specific needs of individual offenders. To do this, the Ministry of Justice has given us the flexibility to make decisions at a local level and truly innovate to reduce reoffending. For example, we have already integrated resettlement and the offender management unit within the prison to provide a unique, joined-up approach to rehabilitation.
 
All our offenders are now allocated a dedicated Case Manager to support them for the duration of their sentence and crucially, on release. They will offer advice and help on a range of practical matters such as employment options, housing and benefits through regular meetings at the prison and via phone calls and visits on discharge. Offenders will also have access to a 24-hour helpline for support and guidance at any time.
We'll also ensure offenders continue to access the wide range of programmes already on offer at the prison to reduce recidivism. These aim to provide transferable skills and qualifications that offenders can use after they leave. For example, courses can be taken in computing, manufacturing, printing, catering and bricklaying, while drama workshops and sports aim to build confidence and a sense of self-worth.  We also run a successful Families First programme which supports fathers to develop and maintain ties with their families, something which has a proven affect on the likelihood of prisoners reoffending.
I truly believe what we're doing here at Doncaster works and that we can achieve our targets. It will be challenging, but if we hit 5% then it's estimated that more than 15,000 further offences a year could be avoided. When you take into account the time and money spent on each offender by the police, the courts, probation, and the NHS if they are abusing drugs, not to mention the support services required to help victims of crime, this will deliver significant cost savings to the Government, as well as much wider social benefit in terms of a reduction in crime.
John Biggin is Director of HMP & YOI Doncaster which is operated by contractor Serco.
Payment by Results: Crispin Blunt speaks to BBC Radio 4
Read more about payment by results
Published 13 October 2011