Innovative combined mess facility opens at RAF Valley
Defence Estates (DE) has completed a project to provide new messing facilities for both senior non-commissioned officers and junior ranks personnel at RAF Valley.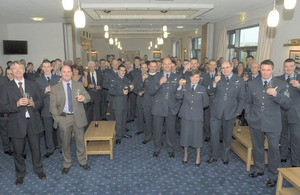 The new mess was officially opened at the end of April by the Commander in Chief Air Command, Air Chief Marshal Sir Christopher Moran.
The building, which was constructed by CarillionEnterprise, DE's Regional Prime Contractor (RPC) for the central region, includes 24 single living bedspaces in an integrated annex, representing a new approach to the provision of Single Living Accommodation.
Co-locating different ranks is a relatively new idea and produced various design challenges. These were met with an integrated solution, whereby two separate messes within the same building are served by one central kitchen. Sharing a central resource in this unconventional way is very cost-effective for the station.
Squadron Leader Steve Fulcher, RAF Valley, said:
Alongside other projects aimed at improving the standard of living of our personnel, this project is already having a huge impact on life at RAF Valley for our senior non-commissioned officers and junior ranks.
Mess members are already making best use and are taking great pride in the facility. The very positive reaction from those now using the mess has proved the true value of collaboration between DE, end users, estates requirement staff and contractors.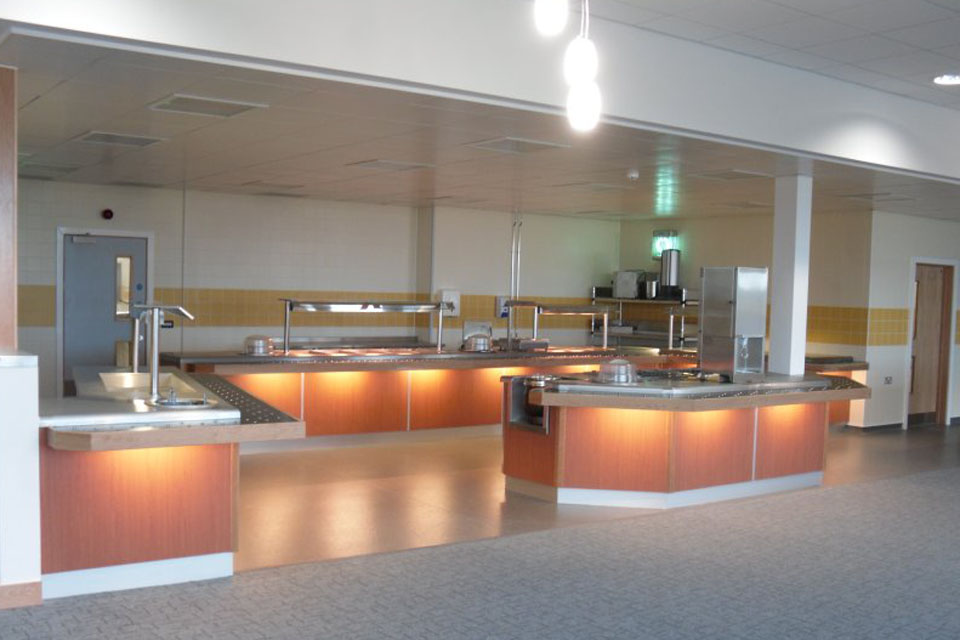 Adrian Muir, the DE Project Manager, said:
A collaborative approach to the delivery of the project has significantly contributed to the early handover of this modern-day facility. Teamwork, openness and a joined up approach to problem solving have enabled a more efficient delivery.
The main role of RAF Valley, located in Anglesey off the North Wales coast, is to train future fast jet combat pilots. In addition C Flight of 22 Squadron carrying out the Search and Rescue role, and the Search and Rescue Training Unit, are also based at the station.
Published 17 May 2010