World news story
Innovative Board-to-Board meeting
BIS leadership visited the OECD to discuss trade, skills, competition and growth with Secretary-General and Directors.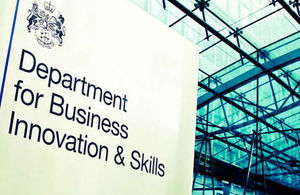 On 20 January 2014, the UK Delegation welcomed the Department of Business, Innovation and Skills (BIS) senior leadership team to Paris for an innovative Board to Board meeting with the OECD Secretary General and several of his Directors. With some of the highest engagement from any Government Department, BIS has a unique overview of the raft of topics covered at the OECD. In a wide-ranging discussion, the experts on both sides discussed topics including trade, skills, growth for businesses, competition policy and much more. Both parties recognised that there is innovative and gold-standard work on either side.
BIS recognised that the OECD's Trade-in Value Added (TiVA) work has been game-changing in how we look at trade, charting the whole trade route of products and services, rather than just the direct deals. This shows where the value comes from along the trade production line and has opened up new areas of possibility for developing trade relationships and increasing growth. The OECD said the UK is a world leader in competition policy and that it remains ready for any future cooperation.
It's clear that meetings like this are of fundamental importance in bringing up opportunities to share international best-practice and provide evidence needed for policy change. Find out more about BIS priorities and OECD work here.
Published 27 January 2014