News story
Innovation Expo for Small and Medium Enterprises
On 1 May 2013 HM Revenue & Customs (HMRC) is hosting an Innovation Expo for Small and Medium Enterprises (SMEs) to showcase their innovative ideas to key business and IT stakeholders from across Government.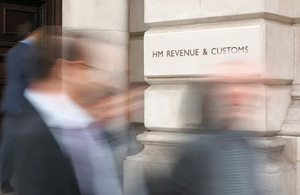 The event will be an opportunity for SME representatives to meet senior business and IT decision makers from Department for Health, DWP, Ministry of Defence and Ministry of Justice as well as HMRC and other Government departments. This will provide an ideal platform to discuss the relationship between the SME agenda in Government and talk about how we can support growth in the UK economy.
At the Expo SMEs will present their propositions, technologies and case studies around four key themes:
enabling mobility
supporting customers becomes Digital by Default
data exploitation
building our capability
The Expo, the first in an ongoing campaign by HMRC and other Government departments to engage more proactively with SMEs, is an opportunity to pitch innovative products and service solutions in person. HMRC has committed to develop a Proof of Concept with SME suppliers.
How to participate:
Contact us - an industry scan has identified SMEs with expertise in the four themes, but if you haven't heard from us and have ideas to add value to our four themes, or other areas of operational improvement and better customer interaction, please contact us as soon as possible. We'll send a briefing pack for you to respond to with suggestions to present at the Expo.

Tell us about your proposition - all responses are triaged against agreed criteria to select ideas to present at the Expo.

The Expo - SMEs will present solutions to spark ideas with business and IT decision makers
If you want to find out more about this event or HMRC's work with SME's please contact us at innovation@hmrc.gsi.gov.uk.
HMRC has now filled and confirmed all 12 slots that were made available for SME suppliers to showcase their ideas.
Published 26 March 2013