News story
Innovate 2016: more than 2,500 gather to celebrate UK innovation
Innovate 2016 event attracts the UK's leading innovators, business leaders and investors for 2 days of debate, networking and showcase.
Some of the UK's most innovative businesses are to be invited to pitch to private investors at a series of new investment showcases organised by Innovate UK.
The showcases were announced by Innovate UK chief executive Dr Ruth McKernan on the opening day of the Innovate 2016 event in Manchester.
Innovate UK will host 6 investment showcases in the next financial year. They will be themed around cleantech/sustainable tech; manufacturing and materials; digital; therapeutics; systems; medtech and diagnostics.
Dr McKernan also announced a new lead customer programme that will bring together large organisations looking for innovative solutions and organisations with the technologies that could deliver those solutions.
More than 2,500 gather for event
More than 2,500 of the UK's leading innovators, business leaders and investors are gathered today and tommorrow at Innovate 2016 at Manchester Central Convention Complex. The event is hosted by the Department for International Trade and Innovate UK.
Today's agenda focused on 'manufacturing of the future' and 'cities of the future', and tomorrow's agenda will look at 'health in the future' and 'technologies of the future'.
Watch Innovate 2016 sessions live tomorrow
Watch Innovate 2016 sessions live.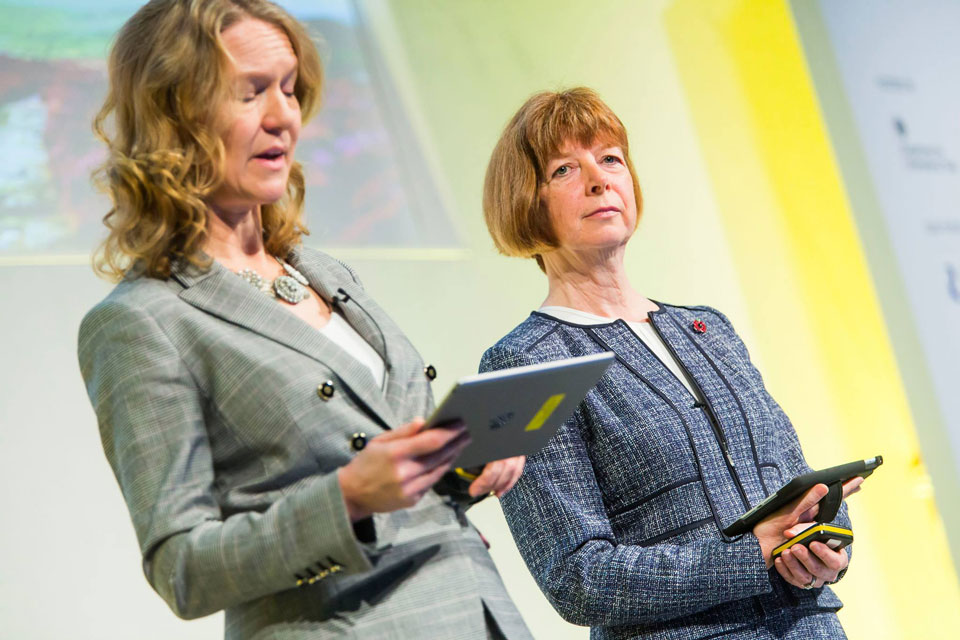 Businesses launch new innovations
Innovate 2016 features 25 new innovation launches by UK businesses. These include Pacla Medical's RoboPhysio, which has 36 robotic fingers to mobilise a user's spine joints; the Imagination Factory's Swim AR, wearable technology for swimmers; and Ethos VO/GEOmii's GEOrge car-based parking space detection system.
Dr McKernan said:
The Innovate 2016 event is an important opportunity for Innovate UK to partner with the Department for International Trade, bringing UK innovation into the global spotlight and showcasing the excellent innovation developments around the UK.
This year sees an increase in the number of companies launching new products at the event. It is important for Innovate UK to support the showcasing of companies' achievements, helping to raise visibility of their brand and demonstrating the impact that results from our support.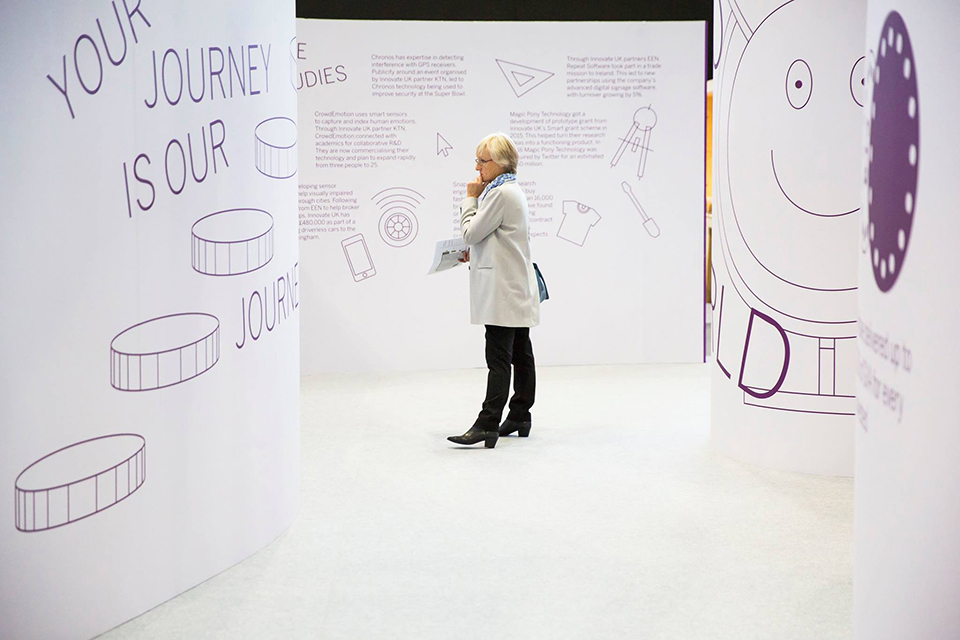 Minister gives keynote speech
Greg Clark, Secretary of State for Business, Energy and Industrial Strategy, will give a keynote speech tomorrow.
Other key speakers at Innovate 2016 include Paul Misener, vice-president global innovation for Amazon; Dr Alan James, vice-president Hyperloop One; Juergen Maier, chief executive of Siemens; Paul Clarke, chief technology officer of Ocado; Wayne Hemmingway, founder of HemmingwayDesign; and Simon Jones, head of innovation, Team Sky.
Thursday's events also include the launch of a new UK network for immersive technologies, ImmerseUK, and the announcements of the peer-to-peer award and the design in innovation award.
Follow us round the event via our Facebook Live videos Innovate 2016.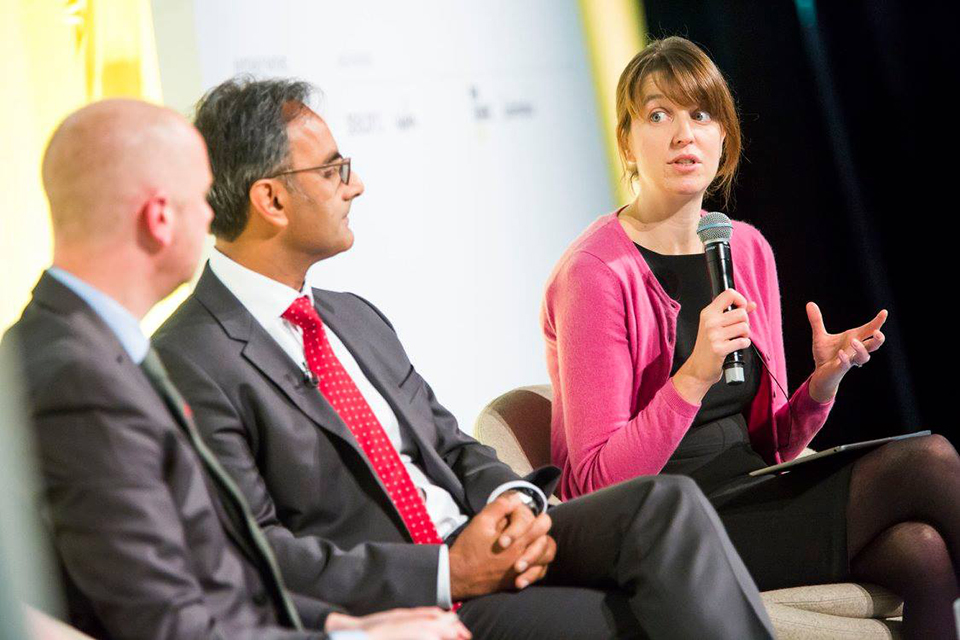 Published 2 November 2016