Innovate 2016: highlights of global innovation showcase event
Innovate 2016 brought together the UK's most exciting innovators to explore the technologies and innovation opportunities of the future.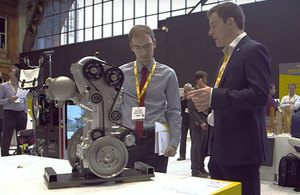 Innovate 2016 highlights
More than 2,500 of the UK's leading innovators, business leaders and investors attended Innovate 2016. These included investors, high-growth innovative businesses, academia and government.
This year's event explored the impact of digital technologies on manufacturing and the new challenges and opportunities of our growing urbanisation. The packed agenda also looked at how new technologies are revolutionising healthcare and biosciences. There was also a focus on the technologies that have the potential to create brand new industries.
Greg Clark, Secretary of State for Business, Energy and Industrial Strategy, gave a keynote speech. Other speakers included:
New innovations launched
Innovate 2016 featured 25 new innovation launches by UK businesses. These included RoboPhysio by Pacla Medical – an innovation with 36 robotic fingers to mobilise a user's spine joints. There was also the Swim AR, wearable technology for swimmers by the Imagination Factory. Also launched GEOrge, a car-based parking space detection system by Ethos VO/GEOmii.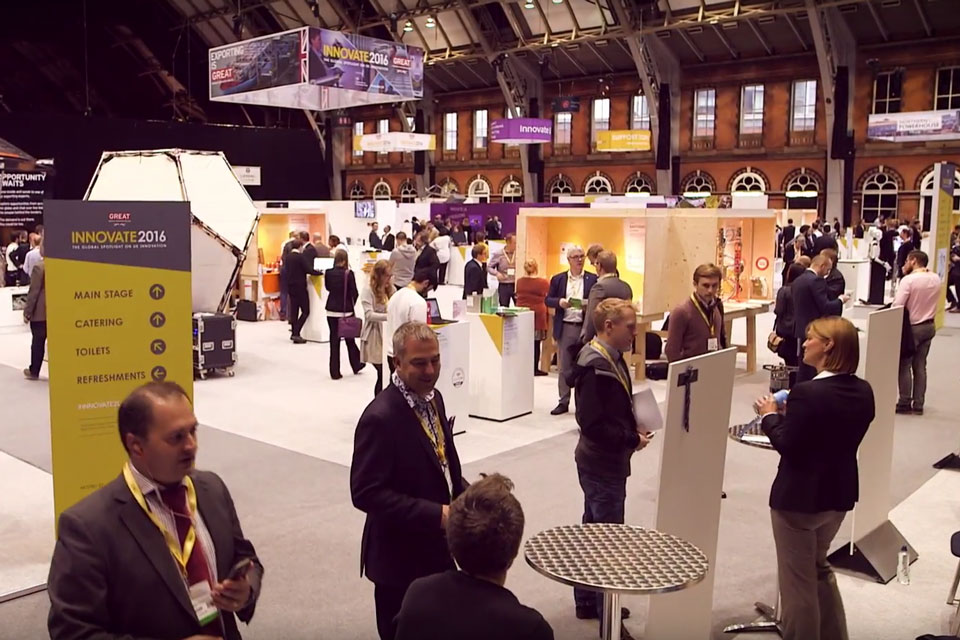 About Innovate 2016
Innovate 2016 took place early November at the Manchester Central Convention Complex. Innovate UK and the Department for International Trade hosted the event.
Published 25 November 2016