News story
Information-sharing event: Update on the Hillingdon Traffic Study report and Ground Investigations Surveys - 13 October 2016
We would like to invite you to an event about HS2 to find out more about the project and what it means for your local area.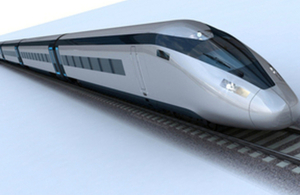 Since the House of Commons Select Committee, HS2 have been actively engaging with the Borough and TfL in a series of workshops to identify ways of reducing HGV traffic movements in the West Ruislip and Ickenham area, in particular, the peak two-way HGV movements from 1060 to a maximum of 550 per day at Swakeleys Roundabout.
In July this year we published The Hillingdon Traffic Study Summary Report, which sets out our proposals for traffic reduction in the area. The report also identifies a number of measures which aim to significantly reduce sustainable placement of surplus excavated materials on land between Harvil Road and Breakspear Road South. We would like to share the outcomes of this report with you. If you would like to find out more it is available at:
https://www.gov.uk/government/publications/hillingdon-traffic-study-summary-report
Finding out more
We look forward to welcoming you at one of our events and to answering your questions. Please feel free to drop in when it's convenient for you.
If you are unable to attend, but would still like to find out more, please let us know and we will do our best to help. You can also contact the HS2 Community Relations helpdesk on 020 7944 4908 or at hs2enquiries@hs2.org.uk
Date:
Thursday 13 October
Time:
15:00 – 21:00
Location:
St Giles' Church Hall,
Corner of Swakeleys Road and High Road,
Ickenham,
UB10 8BG

View this location on a map
For further information on this event, please contact the HS2 helpdesk on: 0207 944 4908
Published 27 September 2016