News story
Information Management Assessment – Statement of Commitment
The NIO announces a review of processes and systems to meet its corporate obligations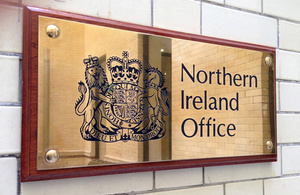 The Northern Ireland Office recognises the importance of meeting its corporate obligations to effectively manage, protect and exploit its information.
To show the strength of the department's commitment I have asked The National Archives to review our processes and systems. The National Archives regularly conducts assessments of information management practices and compliance within government departments.
The report they produce will help me to support all aspects of knowledge and information management across the department. It will help to make sure that our information, knowledge and records are appropriately captured, managed and preserved, and information risks and sensitivities are appropriately handled.
Sir Jonathan Stephens KCB
Permanent Secretary, Northern Ireland Office

Published 12 November 2015