Indonesia earthquake - advice for British nationals
An 8.7 magnitude earthquake struck off the western coast of Northern Sumatra, Indonesia on 11 April. A tsunami watch for the Indian Ocean region issued immediately after the earthquake struck has now been lifted.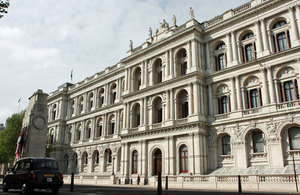 The Pacific Tsunami Warning Centre lifted the tsunami watch at 12.36 GMT.
British nationals in the region are advised to monitor local media for advice.
See our travel advice for the Asia & Oceania region
Published 11 April 2012