Independent Chief Inspector publishes inspection plan for 2015 to 2016
The Independent Chief Inspector for Borders and Immigration has published his inspection plan.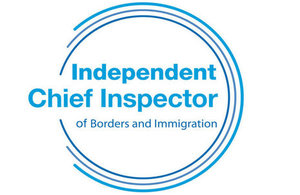 The Independent Chief Inspector for Borders and Immigration has published the inspection plan for 2015 to 2016.
The announced inspections are:
an inspection of the effectiveness of the administrative review system introduced in 2014 to replace in-country rights of appeal
an inspection of Border Force operations at Manchester Airport
an inspection focussing on how intelligence is assessed, acted upon and disseminated across the Home Office
a thematic inspection of complaints handling across the three border and immigration directorates
an inspection to assess whether Home Office contractors are effectively discharging their duties and offering good value for money
a thematic inspection to assess how effective the Home Office's attempts have been to reduce illegal migration through the creation of a hostile environment
There will also be at least 6 short notice or unannounced inspections during the year.
The Independent Advisory Group on Country Information will continue to provide its important strand of inspection work on behalf of the Inspectorate, scrutinising the quality of country of origin material being produced by the Home Office for use when making decisions on asylum claims.
David Bolt, Independent Chief Inspector for Borders and Immigration, said:
The effective and efficient working of the UK's border and immigration functions continues to be of great interest to those responsible for delivering these functions, to Parliament, and to the Public, not least because we are all touched by them.

This inspection plan focuses on those areas where inspection can help to provide assurance and, where necessary, to drive improvement in effectiveness and efficiency. In setting the plan, I have taken account of measures introduced as a result of new legislation (the Immigration Act 2014), of changes within the 3 responsible Home Office Directorates (Border Force, UK Visas and Immigration, and Immigration Enforcement), of findings and recommendations from previous inspection reports, and of the views of key stakeholders.
Published 25 June 2015