In support of business dispute resolution
Paul Turner of the Institute of Chartered Accountants explains why they are supporting the business dispute resolution commitment.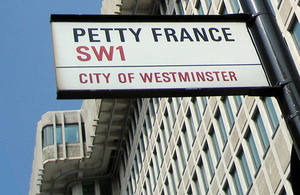 In the current economic climate, the huge potential to save costs, time and the need to find a business-driven commercial solution must make the use of mediation a first step in any dispute, whether it's for the individual, partnership, company or corporate.
The Institute of Chartered Accountants in England and Wales has already recognised the advantages and benefits of alternatives to court in resolving disputes and welcomes the Ministry of Justice approach to apply the concept of the government's Dispute Resolution Commitment to business, from the sole trader to the FTSE 100 organisation.
A working party consisting of ourselves, the Confederation of British Industry, the British Chamber of Commerce, the Federation of Small Businesses and the Civil Mediation Council was created in 2011 with the objective of working alongside the Ministry of Justice and the Department for Business, Innovation and Skills to create and promote a business dispute resolution commitment
This concept is not unique. The International Institute for Conflict Prevention and Resolution has had a corporate pledge in the United States for years and have in excess of 4,000 signatories to that pledge including well-known names such as the Bank of America Merrill Lynch, Black & Decker, Coca-Cola Company, Ford Motor Company and GlaxoSmithKline to name but a few. If companies such as these can recognise the benefits of committing themselves to such a process, I would hope that UK companies would take the same approach.
There can rarely be a downside to using such a process to resolve disputes. Not only does it potentially save a huge amount of legal costs but it also saves management time, avoids adverse publicity and it can be considerably quicker than litigation. It creates a far wider range of settlement options to take into account business needs rather than a simple monetary judgement (and then the need to enforce such a judgement) and, last but certainly not least, the parties to a dispute retain control of the outcome.
Companies: what are you waiting for? Come and join us!
Paul Turner is a solicitor and accredited mediator
ICAEW is a professional membership organisation, supporting over 138,000 chartered accountants around the world. For more details visit the ICAEW website
Published 10 May 2012