IN PICTURES: Life returns to Kajaki village thanks to ISAF and ANP forces
The village of Tangye, at the foot of the strategically-important Kajaki Dam, has stood empty for nearly five years, its people driven out …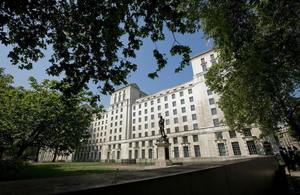 The village of Tangye, at the foot of the strategically-important Kajaki Dam, has stood empty for nearly five years, its people driven out by the Taliban.
Motorcycle and car parts, personal possessions and household goods are strewn in the streets in front of crumbling shop fronts with bent and twisted shutters, implying the people of Tangye left in a hurry.
But thanks to the presence of British, and now American, boots on the ground, and a very strong Afghan National Police presence, people are beginning to trickle back to Tangye.
There is a bakery in town again. For the moment it only has two families as customers but it is selling to the Afghan National Police and ISAF troops too:
We've told ourselves we'll give it a year. It's fine for the moment. No one bothers us," said the baker, Mohammed Bilal, as he kneaded dough on a broken wooden door.
The local police chief, Haji Faizullah, is the reason the baker can be so optimistic.
His force of 48 officers is making heroic efforts to secure the town against an ever-present Taliban threat.
They are spread across five bases and checkpoints, not just protecting Tangye but also a number of outlying villages:
We patrol every night until morning while ISAF troops keep watch from the hills," said Police Chief Faizullah.

This is to keep the enemy away. It is very green around here, with lots of trees and undergrowth, so if we don't patrol they can creep closer.
One man who has come back to join the fight to protect Tangye is Khalid Wal. He had a tailoring shop in the bazaar until five years ago when he and his family were forced to flee:
I have signed as a policeman for three years. If the bazaar reopens and the other business people come back then I will reopen my shop," he said.
Another local named Ishmatullah has moved his family back to Tangye.
He said the Taliban came to his farm last year and burned all his crops without giving him any explanation. After enduring years of intimidation he and his wife returned to their former home with 13 members of their family:
We came quietly in the night," said Ishmatullah. "The Taliban didn't know we were leaving. We feel a lot safer here.
He is now waiting to go to police training college in Lashkar Gah so he can officially be registered as a member of the ANP.
In the last couple of weeks Abdul Satar has also sought refuge in Tangye with his wife and three children. He too will go to train in Lashkar Gah, adding another name to the police chief's roll:
We put ourselves in danger because of our country, because of our families and because of our location," said policeman Mirajan.
His colleague, Abdel Rashid, added:
The Taliban are very cruel people and it is because of this that I put my life in danger, to support my family.
Police Chief Faizullah, who was born and grew up in the town, and has spent all his career in Tangye, said:
Before the Taliban came the bazaar was open and business was thriving with 200 shops. There was a cattle market and people would come from all around.
"It is my ambition that it will be like that again but we do need more government resources if we are to be able to drive the Taliban away for good."
Sergeant Major John Brown, 1st Battalion Scots Guards, is one of the reasons the ANP in Tangye is so strong.
He has been attached to 40 Commando as one of the police mentors since February, joining the policemen of Tangye on patrol and teaching them first aid skills and counter-IED methods.
He is not looking forward to leaving the men he now counts as his friends to train other police officers elsewhere, but he does acknowledge that they need him less now:
They're very professional, very proactive," he said. "A lot of the time they don't ask for ISAF support, they just go out themselves in the early hours of the morning, patrolling regularly through the towns.

They are not told to, they just do it. The Chief of Police is quite proactive in pushing them out as far as he can get them safely. They keep the locals that are here safe.
See more pictures from Tangye in the Gallery at Related Links.
ISAF troops can walk the streets of Tangye safely now. As well as the ANP on the ground, they have the whole area under surveillance for miles around from their patrol bases in the hills.
In recent weeks it has been British and American Marines, side by side, but the British are now preparing to hand over responsibility for the area to allow them to reinforce troop numbers in Sangin.
British forces have already handed over responsibility for security in the town of Kajaki to US forces - see Related News.
While securing the dam is essential given it provides a large proportion of the electricity for Helmand and Kandahar provinces, securing the slowly returning population of Tangye and all the villages around it is the priority now.
The Afghans are going to need aid and reconstruction projects to pick up the pieces if they are going to provide the next generation with a viable future.
Published 28 June 2010