World news story
Important notice about consular services to British nationals residing or visiting the Principality of Andorra
British Honorary Consulate in Andorra closes office space, but consular services will continue to be delivered to British nationals.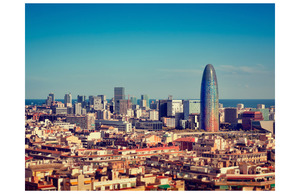 The office space associated with the British Honorary Consulate in Andorra closed in January 2013. The closure of this office space in Andorra la Vella does not change the consular services delivered to British nationals in the Principality.
Ms Fiona Dean, Honorary Consul, will continue to assist British nationals in distress in Andorra with, as before, the assistance and support of the consular team at the British Consulate General in Barcelona.
British Consular officials will continue to travel to Andorra regularly to meet with members of the community and local authorities.
Andrew Gwatkin, Consul General in Barcelona said:
Andorra has been and continues to be very important for us. Assisting British nationals in distress in Andorra is one of our top priorities. Together with our Honorary Consul and our Andorran partners we will under the new operating model continue to provide appropriate and timely assistance and support to British Nationals in need.
Additional Information
Ms Fiona Dean was appointed British honorary Consul in Andorra in 2009. Honorary Consuls in foreign countries, acting with the advice and supervision of the superintending post normally carry out assistance work including ad-hoc prison and hospital visits.
Andorra receives an average of 25,000 British visitors a year. There are approximately 3,000 British residents residing permanently or temporarily in Andorra, Consular assistance
There is an Honorary British Consul in Andorra, under the supervision of the British Consulate - General, Barcelona. To contact our Honorary Consul in Andorra or to request Consular assistance in Andorra, you should first make contact with the British Consulate General in Barcelona.
British Consulate-General
Edifico Torre de Barcelona
Avenida Diagonal 477 - 13
08036 Barcelona

Tel: 902 109 356 (if calling from within Spain)
Tel: (+34) 91 334 2194 (International/alternative number)

Info.Consulate@fco.gov.uk

For more information:
Press section
British Embassy Madrid
Tel: (+34) 91 714 6364

Published 20 March 2013