Image competition winners show personal impact of climate change
Winners of a DECC image competition have shown the impacts climate change is having on people in the UK and across the world.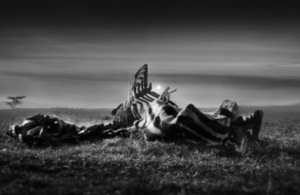 James Alexander took first prize for his striking picture of the devastating impact climate change is having in Africa. James' moving entry of a mummified zebra carcass in Kenya was selected by the judges for its haunting and stark message of the consequences of climate change.
Six runners-up were also selected including Leanne Hughes for her picture of a windfarm taken in Anglesey, and Anna Warner for her image of her family riding their bikes in the countryside in Royston, stressing the need to think local in our action against climate change.
See the images of the winner and runners-up
Energy and Climate Change Secretary Ed Davey was a competition judge and said:
"These images bring home the very personal impact that climate change will have on all parts of our lives, threatening our way of life as well as livelihoods, communities and economies.
"The pictures also hint at some of the things we can do. The UK has led the way and championed an ambitious contribution to the crunch climate talks in Paris at the end of the year. It is up to the rest of the world to now meet that ambition, to secure the future for our children."
1st prize:
James Alexander from near Canterbury, picture of mummified zebra carcass in Kenya showing the deadly effect of drought.
6 runners-up:
Leanne Hughes from Keyworth in Nottinghamshire, with her image depicting the impact of a changing climate and a call for more renewable energy sources - taken in Anglesey, Wales
Suzanne Morris from Cambridge, with her image using monopoly houses to depict the impact climate change will have on the lives of future generations - taken in Northamptonshire, England
Aman Kapoor from Oxford, with his image illustrating the need for education as an essential element of the global response to climate change - taken in Chandigarh, India
Anna Warner from Royston, Hertfordshire with her image of her family riding their bikes in the countryside, demonstrating a call to think local in our acts against climate change - taken in Royston, England
Stephanie Vandagriff from Pine Grove, California, USA with her image of a man suffering from Tickborne disease - taken in Santa Cruz, California
Armand Hough, from South Africa, with his image of a boy playing in the flood water of an informal settlement in Cape Town, South Africa
Winner, James Alexander said:
"I wanted to illustrate how humankind's actions have resulted in a world that is fast becoming ever more inhospitable to wildlife.
"As a wildlife and environmental photographer I am committed to raising awareness of the environmental issues our planet is currently facing, as well as showing the beauty that remains in increasingly smaller pockets of the natural world."
Run in partnership with the Natural History Museum, Getty Images and @EverydayClimateChange, snappers responded in their hundreds to the #BackClimateAction competition, which called for images that showed what climate change meant to people across the world.
Entries covered everything from the impact on our health, local environments and future generations, to the opportunity of taking action to tackle climate change, such as alternative forms of transport and renewable energy.
Anthony Holland-Parkin, Getty Image Creative Director and one of the five judges said:
"It's great that the public are engaging with this important issue and to see the innovative visual approaches that many of the entrants used to convey their climate change message.
"There was a strong set of contenders for the winning image and I'd like to congratulate James Alexander on his stunning first place photograph and well done to all the runners up."
First prize is a photography masterclass with Getty Images in London and a boat trip to photograph a wind farm off the Teesside coast. The runners-up each win a pair of tickets to the Natural History Museum's Wildlife Photographer of the Year exhibition in London and a Getty Images 'Year in Focus' book.
The judging panel: TV presenter & Professor of Public Engagement in Science, Professor Alice Roberts; Secretary of State for Energy and Climate Change, Ed Davey; Director of the Natural History Museum, Sir Michael Dixon; Creative Director at Getty Images, Anthony Holland Parkin; Photographer and contributor to @everydayclimatechange on Instagram, Jeremy Sutton-Hibbert.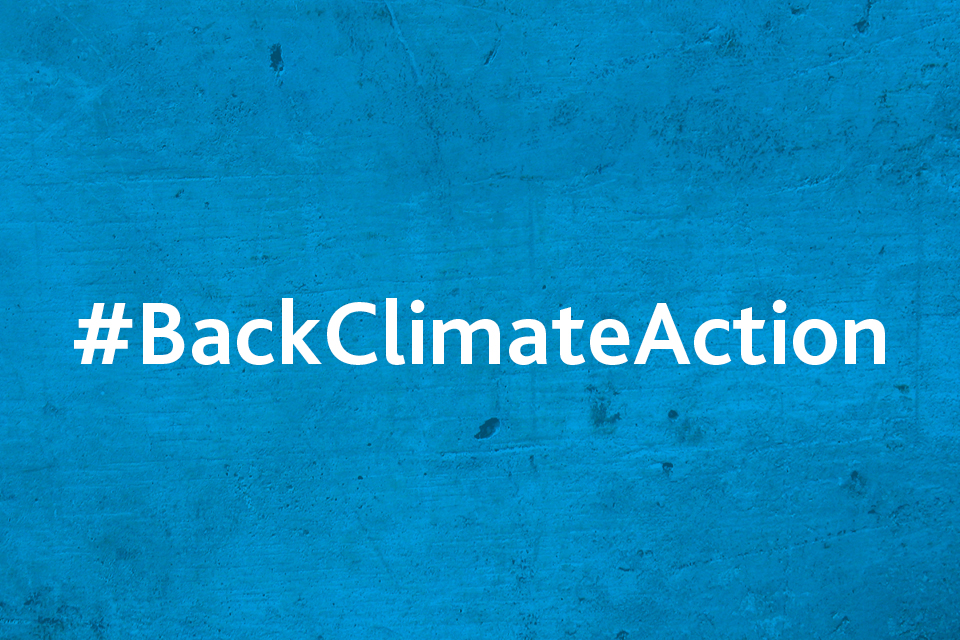 Published 24 March 2015