News story
Illegal workers arrested at car wash
Three people have been arrested following UK Border Agency raids on car wash firms and an off-license in Rotherham.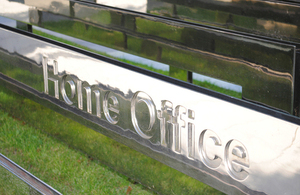 They were arrested for a variety of immigration offences. One had entered the UK illegally and two were failed asylum seekers who had not left the UK. 
All three remain in detention while the UK Border Agency makes arrangements to have them removed from the UK.
In addition, two other people who have no right to work in the UK were found at the businesses. Both have to regularly report in to the UK Border Agency and they were told to leave the premises. 
Fine of up to £50,000
The owners of the three businesses could now face a fine of up to £50,000 for employing the five men - up to £10,000 per illegal worker - unless they can prove they carried out the correct 'right-to-work' checks on their employees.
Nationwide campaign
The enforcement operation is part of a nationwide summer campaign to tackle illegal working, sham marriages, bogus colleges and organised immigration crime.
Find out more
If you're not sure what steps you need to take as an employer to avoid employing illegal workers, then visit the employers page on the UK Border Agency website or call the helpline on 0300 123 4699.
If you suspect someone is employing illegal workers at their business, call Crimestoppers on 0800 555 111 (anonymity is assured).
Published 11 August 2010