Press release
IFRS resource accounts imminent, says FRAB
The Financial Reporting Advisory Board has published its thirteenth annual report.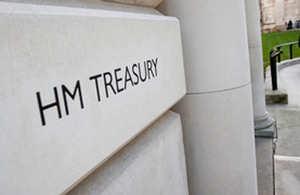 The Financial Reporting Advisory Board (FRAB) today published its 13th annual report, which highlights that the FRAB is encouraged with the progress made by government departments in the challenging task of delivering resource accounts based on international financial reporting standard (IFRS) for 2009-10.
In its 2009 report, the FRAB highlighted that the move to IFRS was a challenging project. However, it noted that the measures introduced by the Treasury, its IFRS trigger point strategy combined with the introduction of additional governance arrangements to oversee the final stages of the IFRS project, was beginning to show satisfactory results. The FRAB reported that it would continue to monitor progress with the project.
Commenting on this year's report, Elwyn Eilledge CBE, who recently stepped down as FRAB Chairman, said:
The introduction of IFRS based financial reporting, leading to the production of the first IFRS based resource accounts to be laid before Parliament, has been a testing exercise for many government departments, but reports received by the Board have indicated that their progress has been very encouraging.
The Treasury expects departments to lay their IFRS resource accounts before the House of Commons by the parliamentary summer recess. The first of these resource accounts has already been laid, and early indications are that all remaining resource accounts are expected to meet the deadline.
Whilst the laying of these resource accounts has just begun, their imminent arrival before Parliament will ensure that the Government is at the forefront of achieving the highest possible standards in financial reporting. All those involved in the delivery of this important project should be congratulated.
The report also acknowledges the Treasury's efforts on ongoing issues of interest to the Board, in particular its work on the Alignment (Clear Line of Sight) Project. The FRAB reports that the alignment proposals, previously agreed in principle by the Board, have now been agreed in detail and are being introduced to improve the alignment of budgets, Estimates and resource accounts.
These improvements include a change to the departmental resource accounting boundary from 1 April 2011, which will result in the consolidation of executive non-departmental public bodies and other similar bodies, which is something the Board has encouraged in many of its previous reports.
Looking ahead, the Board expects to consider publications issued by the International Accounting Standards Board (IASB) and the International Public Sector Accounting Standards Board (IPSASB) that may impact on future public sector accounting.
Published 29 May 2013