Identity theft gang jailed
Eight members of an organised crime group have been sent to jail for more than 24 years for their part in large scale identity fraud and money laundering which resulted in the loss of millions of pounds.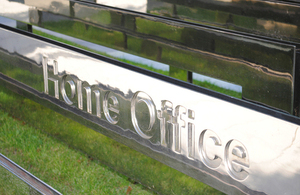 Their sentencing at Southwark Crown Court today follows a 12 month investigation by detectives working with the Identity and Passport Service (IPS) and the DVLA.
The group used fraudulently obtained genuine passports and driving licences to open bank accounts in a number of false identities.
Suspicions were initially aroused when IPS and the DVLA identified a group of individuals who were submitting multiple applications for passports and licences accompanied by photographs of the same people.
Sentences welcomed
Sarah Rapson, chief executive of the Identity and Passport Service (IPS) said her organisation is committed to tackling identity fraud: "We welcome today's sentences but remain resolute in our determination to tackle identity fraud across the UK.
'Our fraud teams regularly work alongside the police to secure prosecutions against individuals and gangs who use fraudulent documents to carry out crime.'
Arrests made
The large, pre-planned operation to successfully arrest the gang involved more than 250 Surrey and Sussex Police officers carrying out warrants at addresses in both counties and in London.
An investigation under the Proceeds of Crime Act has now been launched in an attempt to reclaim money or goods gained through illegal means.
Detective Inspector Joanna Hayes, head of Surrey Police's economic crime unit, said: 'This was a major investigation which has taken an organised crime group off the streets and brought to a halt their large scale identity fraud and money laundering which resulted in the loss of many millions of pounds.'
Published 24 May 2011