Hydrogen fuels lower emissions
Government and industry launch a new project to ensure UK is well positioned for the future rollout of cleaner cars.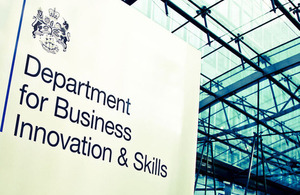 Business Minister Mark Prisk has launched a new ground-breaking programme, UKH2Mobility, to position the UK for the commercial rollout of Hydrogen fuel cell vehicles.
UKH2Mobility is a partnership of Government and industry. A broad mix of industrial sectors is involved, including:
Utility.
Gas.
Infrastructure.
Global car manufacturing.
They will work together to share learning on how hydrogen fuel cell powered vehicles could be a commercial alternative to traditional forms of transport.
The Government is investing £400 million to support the development, demonstration and deployment of these vehicles.
Speaking at the launch, Mark Prisk said:
"This country has a number of world-class companies that are developing exciting technologies in both the hydrogen energy and automotive value chains and it is vitally important that we identify what is required to make these cars a realistic proposition for UK consumers.
"UKH2Mobility will bring together industry expertise to establish the UK as a serious global player in the manufacture and use of hydrogen fuel cell electric vehicles and the supporting infrastructure."
UKH2Mobility will deliver its report by the end of the year. If the results are positive, an action plan will be developed to get the UK ready to be one of the first markets to take full commercial advantage of Hydrogen fuel cell vehicles.
Links
Published 18 January 2012