Hurricane warnings issued for Bermuda and Mexico
A hurricane watch has been issued for Hurricane Igor in Bermuda and hurricane warnings in Mexico extended as Hurricane Karl approaches.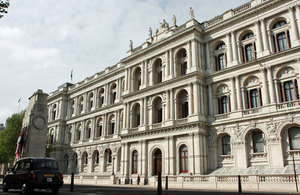 Tropical storm force weather associated with Hurricane Igor will begin to affect Bermuda in the early hours local time on Sunday 19 September and may last for up to 36 hours as the hurricane passes directly over Bermuda. Sustained winds are expected to intensify up to 110mph in the early hours of Monday 20 September.
Hurricane Karl is currently in the Gulf of Mexico. A hurricane warning has been extended southwards and now covers the coast from Veracruz to Cabo Rojo. Tropical storm warnings are also in effect between Cabo Rojo and La Cruz and between Veracruz and Punta el Lagarto.
If you are in these areas you should monitor local weather advisories and contact your local authorities or your tour representative to check travel arrangements.
Travellers can monitor the progress of storms on the US National Hurricane Center website.
Published 17 September 2010