Hurricane season in the Caribbean
The hurricane season in the Caribbean normally runs from June to November. Follow weather updates and FCO Travel Advice when planning your journey.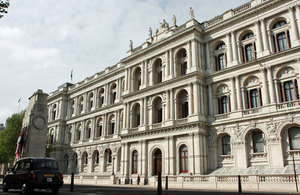 Hurricanes, also known as typhoons or cyclones, can be difficult to predict with accuracy, and can change course, speed and intensity suddenly.
If you are planning to travel in the Caribbean this summer, you should monitor local and international weather updates from the World Meteorological Organisation and the US National Hurricane Center. We advise British nationals to keep in touch with their travel operator and to register with the local British Embassy.
In the event of a hurricane, our travel advice will be regularly updated if it approaches a populated area. We would only advise against travel to an area or region if it was considered that the risks of travel there were too high.
If you are caught up in a tropical storm, you should follow the advice of local authorities - and leave the area if advised.
For more detailed information, see our page on tropical cyclones.
Published 28 May 2010