Hundreds of playing fields protected annually
Sport England releases planning applications data.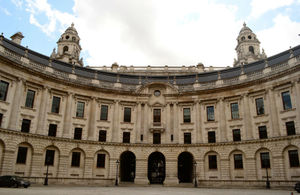 Playing fields throughout the country are being protected thanks to Sport England's role in the planning process, figures have revealed.
Local councils have to consult the organisation about proposed developments that would affect a sports field.
Sport England figures show 94% of the 1,460 completed planning applications they were involved in during 2010-11 resulted in better or safeguarded sports provision.
"Playing fields are where many people have their first sporting experience and protecting them is vital if we are to deliver a lasting legacy throughout the country from the London 2012 Games," Sport England's Chair Richard Lewis said.
"I'm pleased the latest figures again show that the safeguards we have in place are working and allowing people to continue enjoying sport."
Playing fields in figures
In 53% of cases where Sport England initially objected to a planning application, negotiations led to improved sports provision.
Of the 211 applications where an objection was sustained, 70 were withdrawn or refused planning permission.
Only 6% per cent of applications had a detrimental impact on sport.
Sport England is also helping to revamp sports fields through its Protecting Playing Fields fund, part of the Places People Play Olympic legacy programme. It has already protected and improved more than 500 pitches and nearly 1,900 acres, with two more rounds of funding to come.
Further information
Published 27 November 2012