Human trafficking gang sentenced to six years
One of the UK's largest human trafficking cases has resulted in six years in prison for two Polish gang leaders.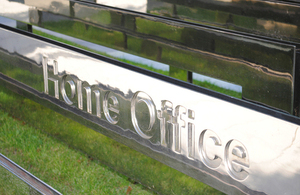 Lukasz Adamowicz and Jerzy Bala lured genuine Polish workers to the UK on the promise of paid-work and a better life.
But the workers were forced to work 12 hour days and were housed in a derelict Sheffield property, unable to leave.
Vulnerable workers
Twenty six trafficking victims were identified by the UK Border Agency's immigration crime team, but information was uncovered that suggests around 130 Polish nationals may have been involved over a two year period.
Detective Sergeant Alisdair Duncan described it as 'one of the worst cases of exploiting vulnerable workers I've seen in the UK'.
Cramped conditions
A website was used to recruit workers, and money was paid up front for accommodation and necessary documentation to work in the UK. Payments of between £300 and £500 were made.
On arrival the workers would be taken to a derelict building in Sheffield - the Halcar Tavern - where they shared cramped and squalid conditions.
After a couple of weeks of unpaid work, the gang would forcefully evict them under the threat of physical assault.
Guilty plea
The pair were sentenced on Friday 8 October in Sheffield after pleading guilty to conspiracy to traffic into the UK for exploitation, and conspiracy to traffic within the UK.
Two other members of the gang who ran the operation from Poland have also been arrested. Both were apprehended in the UK under European arrest warrants and will stand trial in Poland.
Contact Crimestoppers
Anyone with information about those involved in immigration crime or suspicious of someone being trafficked should contact Crimestoppers on 0800 555 111. 
Published 7 October 2010