World news story
Human Rights Council 31, UK Statement Human Rights in Burma, 14 March 2016
Human Rights Council 31, UK Statement for the Interactive Dialogue with the Special Rapporteur on the Situation of Human Rights in Burma, 14 March 2016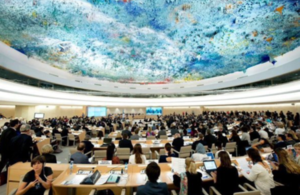 Thank you, Mr President,
The United Kingdom thanks the Special Rapporteur for her report to the Council with its focus on the substantial challenges and opportunities facing the incoming Government in advancing respect for human rights in Burma.
The Special Rapporteur rightly points out the remarkable changes that have transformed the human rights situation in Burma since 2011 and led to the historic 8 November election. The outgoing government deserves credit for seeing the reform process to this point, for holding elections which - while by no means perfect - were the freest in over 50 years, and for presiding over a peaceful and orderly transition.
But the report makes equally clear the diverse and complex set of human rights challenges facing the incoming government. Foremost amongst these will be: dealing with the problems of Rakhine State and alleviating the acute suffering of the Rohingya community; building a sustainable peace to bring an end to conflict-related abuses and violations; and strengthening the laws, systems and institutions delivering civil and political rights.
The UK looks forward to supporting the Government of Burma as they take this unique opportunity to respond to their electoral mandate and tackle these challenges, transforming the country's relationship with the Council, the UN and the international community in the process.
Madame Special Rapporteur,
We were gratified to see hate speech and sectarian intolerance overwhelmingly rejected by the electorate in November. How can the incoming government now promote moderate voices and increased links between Burma's diverse communities?
In light of the escalation of conflict in Shan and Kachin States, how do you think the incoming government can best start to cooperate with the military to address the ongoing reports of serious conflict-related human rights violations?
Thank you.
Published 14 March 2016