World news story
Human Rights Council: 18th Session of the Universal Periodic Review Working Group, Geneva, 27 January to 7 February 2014
Statement by the UK Mission Geneva on the Universal Periodic Review of Comoros, 31 January 2014.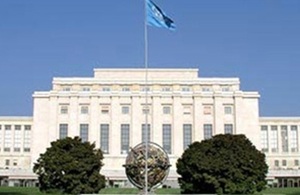 Thank you Mr President.
The United Kingdom welcomes Comoros' engagement in the UPR process and the Human Rights Council. However, we believe that the country still has some way to go in terms of human rights. For example, whilst Comoros has signed up to certain key conventions such as the UN Converntion against Torture in 2000 and both the International Covenant on Civil and Political Rights and the International Covenant on Economic, Social and Cultural Rights in 2008, we note that these have not yet been ratified.
We suggest two areas where we believe the Comoros should take specific action: religious freedom and access to justice.
We have two recommendations:
• First, that Comoros put measures in place to better protect religious freedom, including through bringing the older Penal Code, which prohibits conversion from Islam, in line with the Constitution, and enabling people of all religions to practice their religion openly without risking discrimination.
• Second, that Comoros consider legal reform to improve access to justice for the poorest plaintiffs including measures to address high lawyer fees and the centralisation of courts.
Thank you Mr President.
Published 6 February 2014