World news story
Human Rights Council: 17th Session of the Universal Periodic Review Working Group, Geneva, 21 October to 1 November 2013
Statement by UK Mission Geneva on the Universal Periodic Review of Malta, 30 October 2013.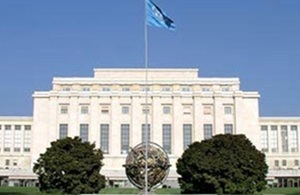 Thank you, Mr President.
The UK welcomes the Maltese Government's continued commitment to Human Rights, as manifested for example in the positive statements and undertakings it has recently made to further the rights of same-sex couples. We look forward to implementation of relevant legislation and to further progress on LGBT issues including in relation to gender identity.
The UK notes concerns in the reports provided about the administration of justice. In the spirit of continual improvement, we urge Malta to press ahead with reform of the judicial system including to minimise the amount of time spent either in pre-trial detention or awaiting resolution of cases. Equally, we note the importance of ensuring equal application of the law irrespective of nationality or other forms of difference.
We encourage the Maltese government to continue to make every effort to integrate beneficiaries of international protection, and to ensure that care of vulnerable asylum seekers and migrants, including minors, is sufficient to guarantee their health, wellbeing and dignity.
The UK commends Malta's efforts to rescue migrants on boats in the Mediterranean and would encourage the Government of Malta to continue to take all necessary steps to first and foremost ensure the safety of those at risk who find themselves within Malta's area of responsibility.
We would like to make two recommendations :
First, that Malta take further steps to improve the operation of the judicial process so as to ensure the conclusion of cases within a reasonable time.
Second, that Malta makes further progress in combating all forms of discrimination, including against LGBT persons through the introduction and implementation of appropriate legislation, policy and practice.
Thank you, Mr President.
Published 30 October 2013