World news story
Human Rights Council: 17th Session of the Universal Periodic Review Working Group, Geneva, 21 October to 1 November 2013.
Statement by UK Mission Geneva on Malaysia's Universal Periodic Review, 24 October 2013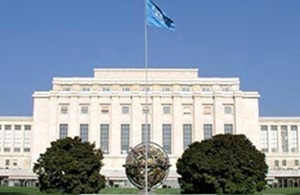 Thank you Mr President,
The United Kingdom welcomes the repeal of the Internal Security Act 1960 and of Emergency Ordinance 1969, but notes the reintroduction of preventative detention for criminal suspects under the Prevention of Crime Act. We would be grateful for information on how the new provisions for preventative detention under the Act will be implemented.
The UK supports Malaysia's commitment to the repeal of the Sedition Act.
The United Kingdom strongly believes in a free media and freedom of opinion. While we welcome recent changes to the Printing Presses and Publications Act we urge further reform to ensure freedom of expression.
The United Kingdom notes that Malaysia has announced a review of mandatory death penalty for drug trafficking and urges a moratorium on death sentences and executions as the first step towards abolition.
We have 2 recommendations:
That Malaysia move to discretionary sentencing for drug trafficking charges.
That Malaysia repeal the Sedition Act.
Thank you Mr President.
Published 24 October 2013