Hugo Swire visits Canberra and Melbourne
Rt Hon. Hugo Swire MP, Minister of State at the Foreign & Commonwealth Office, made a highly successful visit to Australia last week.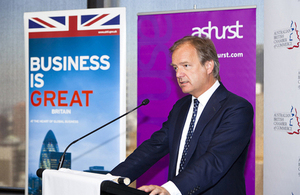 Mr Swire had a very busy two-day visit, beginning with a packed schedule of meetings in the capital. He met the Parliamentary Secretary to the Prime Minister Josh Frydenberg, Assistant Minister for Defence Stuart Robert and Secretary of the Department of Foreign Affairs and Trade Peter Varghese. He also met MPs and senators from the Parliamentary UK Friendship Group and the Joint Standing Committee on Foreign Affairs, Defence and Trade.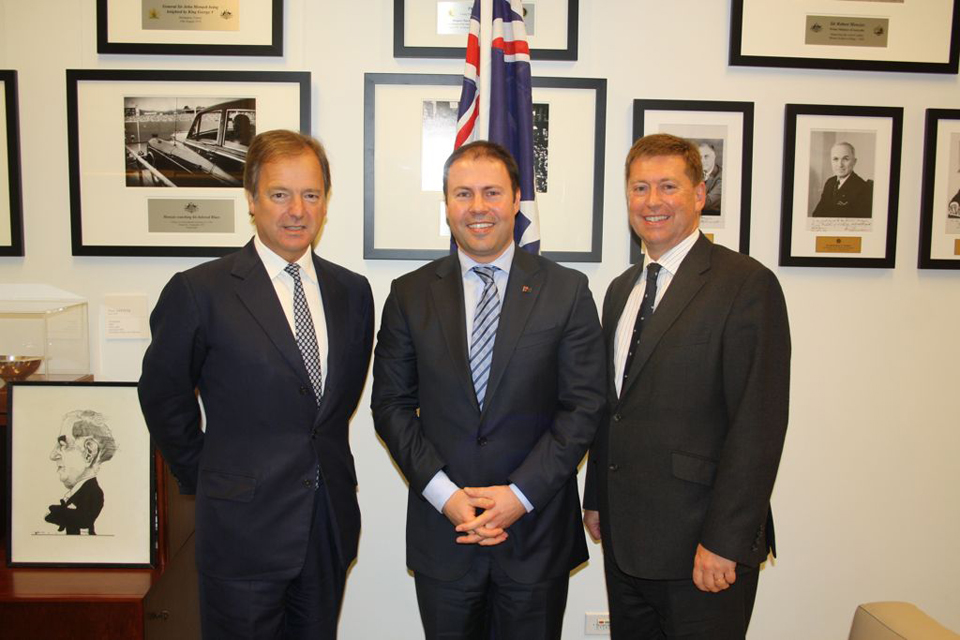 As the minister responsible for the UK's relationship with Australia and the Asia Pacific region, Mr Swire discussed the importance of the UK and Australia working closely in the region. In addition, he had the opportunity to discuss the current crises in Ukraine and in the Middle East, and passed on his condolences for the loss of 38 Australian residents onboard MH17.
Mr Swire also had the honour of laying a wreath in the Hall of Memory at the Australian War Memorial. You can read his article honouring the contribution of the Commonwealth in war and peace here.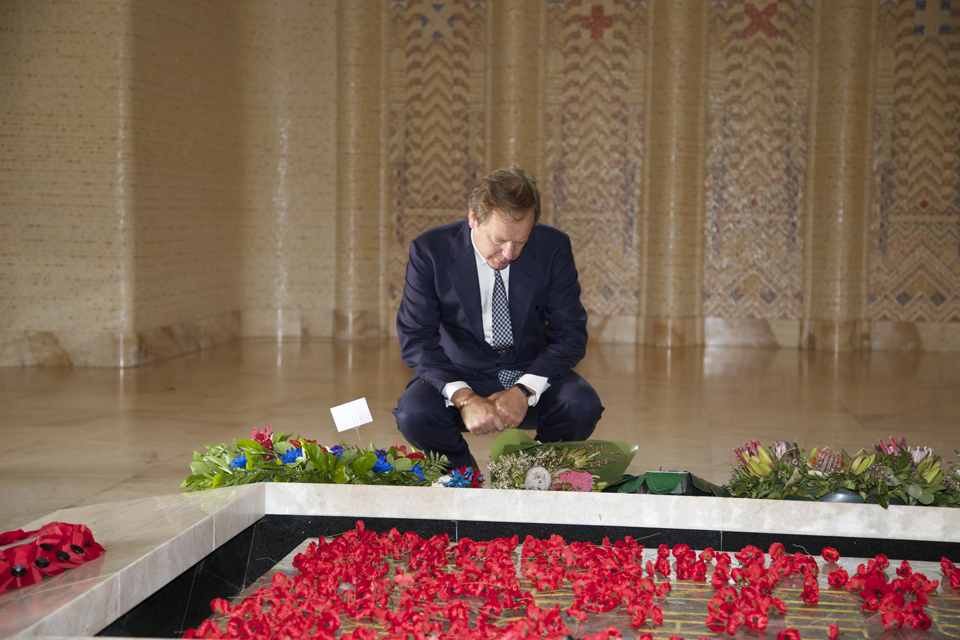 The minister began the Melbourne leg of his trip at the BAE Systems shipyard in Williamstown where he viewed the construction of HMAS Adelaide, a Canberra-class Amphibious Assault Ship (or LHD). The LHD is the largest-ever ship constructed for the Royal Australian Navy and several UK companies are involved.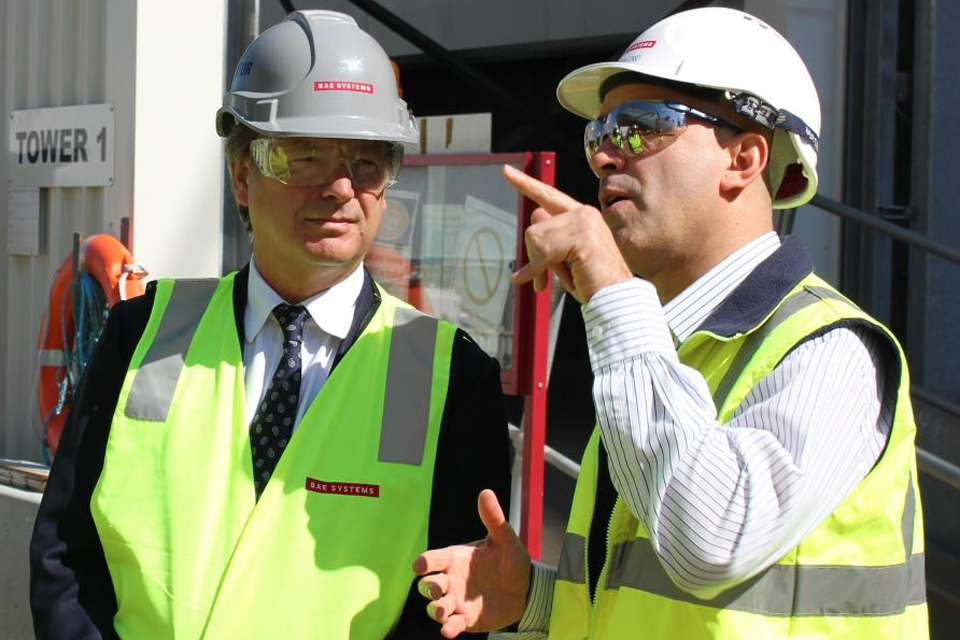 In his address to the Australian British Chamber of Commerce, Mr Swire outlined the benefits of the UK and Australia's close trade and investment relationship. And in launching the British Business Network (BBN) in Melbourne, Mr Swire demonstrated this relationship in action. The BBN is made up of business figures in Australia who contribute some of their time to help UKTI increase trade and foreign direct investment links between the UK and Australia.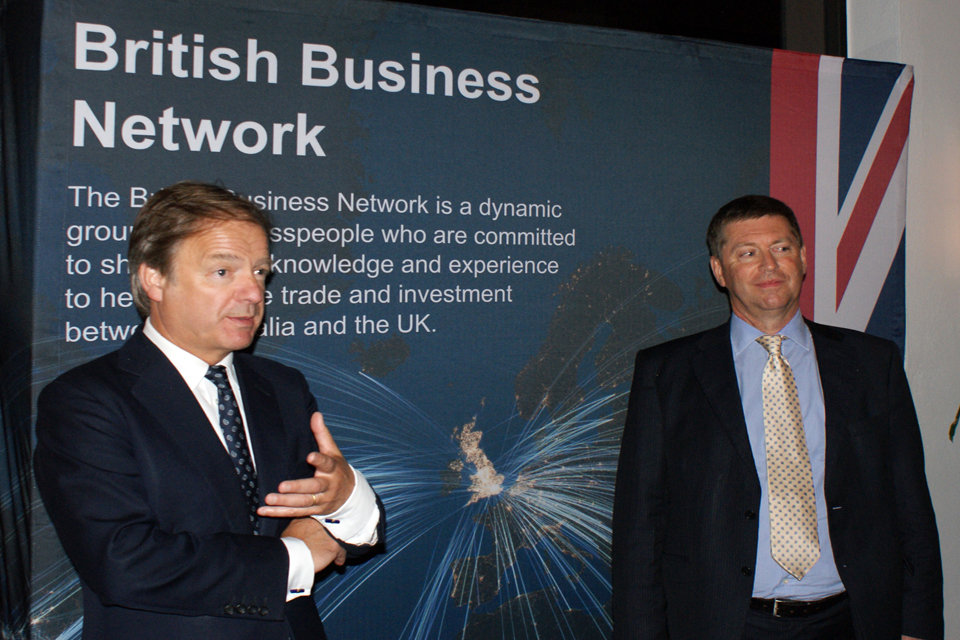 But the day wasn't entirely business focused. Mr Swire had the opportunity to see the strength and depth of UK/Australian co-operation in the creative arts sector when he met key figures from the Australian arts world and UK creative industries at Federation Square, the heart of Melbourne's thriving arts and cultural scene.
You can read the thoughts of High Commissioner Paul Madden on the visit and view a gallery of pictures from Mr Swire's visit on Flickr.
Published 9 September 2014