World news story
Hugo Swire statement on the anniversary of the Nepal earthquake
The Foreign Office Minister for Asia reflects on the earthquake of April 2015, one year later.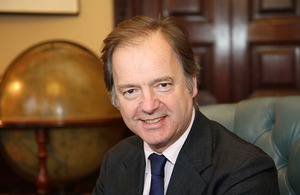 Minister of State for Asia, Hugo Swire, said:
A year ago today a 7.8 magnitude earthquake hit Nepal. Over 8000 people lost their lives, many more were injured, hundreds of thousands of people were made homeless and entire villages flattened.
Today we remember those who were killed in the earthquake, the families left behind and all of those who were affected in one way or another by this terrible disaster.
We remain committed to supporting the Nepali people in their reconstruction process, to help Nepal build back better and focus efforts where they are most needed for the longer-term development of Nepal's economy and people.
Further information
Follow Foreign Office Minister Hugo Swire on twitter @HugoSwire
Follow the Foreign Office on twitter @foreignoffice
Follow the Foreign Office on facebook and Google+
Published 24 April 2016