Hugh Robertson flies to South Africa
The Minister for Sport and the Olympics will today fly out to South Africa for England's World Cup debut match against the USA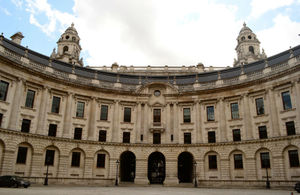 "This is a critical time for England's World Cup bid," said Mr Robertson. "As Sports Minister, winning the 2018 bid is one of my top priorities so during my short trip to South Africa I will be meeting FIFA members and bid ambassadors to show my support.
"Football World Cups are a special time of year for fans around the world as this brilliant tournament becomes a key part of our lives for a month. I want to wish the team the very best of luck in South Africa and I am looking forward to cheering them on in Rustenburg."
In line with the Government's commitment to make savings on Ministerial transport costs, the Minister will be flying in economy class and without any civil service staff.
Published 11 June 2010