HS2 Supply Chain Regional Roadshow 2016: Cambridge - 5 July
We would like to invite you to an event about HS2.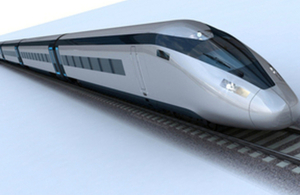 HS2 Ltd will be hosting 11 roadshow events across the UK, meeting companies interested in exploring the thousands of supply chain opportunities created by HS2.
Events will take place in May, June and July, with the final event taking place in Scotland in September. There are currently no events scheduled in August.
For full details of the roadshow and how to register, please visit:
Details for this event
Date
Tuesday 5 July 2016
Time
8:30am to 1:30pm
Location
Wellcome Genome Campus Conference Centre
Wellcome Genome Campus
Hinxton
Cambridge
CB10 1RQ

Published 7 April 2016