Press release
HS2 Ltd launches two consultations as part of preparations for next phase of UK's new high speed rail network
HS2 Ltd launches two scope and methodology report consultations for Phase 2a.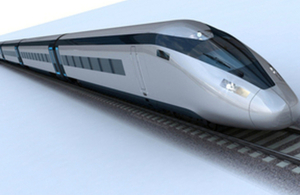 HS2 Ltd, the company planning and building Britain's new high speed rail network has launched two consultations on its Environmental Impact Assessment (EIA) and Equality Impact Assessment (EQIA) scope and methodology reports for construction and operation of the Phase 2a section of the line.
The consultations will seek views of statutory and expert bodies on the scope, methodology and overall approach of the assessments for the EIA and EQIA for Phase 2a.
The EIA is being undertaken to identify the likely significant environmental effects of the proposed scheme and appropriate measures to limit such effects. The EIA itself will accompany the deposit of a hybrid Bill to Parliament that will authorise the construction, operation and maintenance of the Phase 2a section of HS2, planned to run between the West Midlands and Crewe.
The EQIA report will be prepared in parallel to inform the development of the Phase 2a proposals and identify any particular equalities groups that may be disproportionately affected and action that may be necessary to limit such effects should they arise.
Commenting HS2 Ltd's Managing Director – Development, Alison Munro said:
It is important to consult on the nature and approach of the upcoming Environmental Impact Assessment and Equality Impact Assessment so that in preparing them we capture the appropriate information to describe the effects of the scheme.
I'd encourage organisations who can provide feedback to take part in these consultations.
The consultations run until 13 May 2016.
Press and media enquiries
For enquiries during office working hours, Monday to Friday, 9am to 5pm 020 7944 6149
For enquiries outside of these hours and at the weekend 020 7944 0550
The press and media enquiries line is for accredited journalists only
Published 11 March 2016