HRH The Princess Royal Attends the Northern Ireland Launch of the Woodland Trust's Jubilee Woods Project at Oakfield Glen Carrickfergus
HRH The Princess Royal plants the first tree at Oakfield Glen Jubilee Copse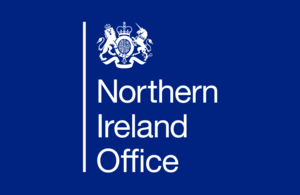 HRH The Princess Royal, on the third engagement of the day, attended the Northern Ireland Launch of the Woodland Trust's Jubilee Woods' Project at Oakfield Glen, Carrickfergus.
Upon arrival HRH was greeted by the Lord Lieutenant of County Antrim, Mrs Joan Christie OBE, and was accompanied throughout the engagement by Patrick Cregg, Northern Ireland Director Woodland Trust.
With HRH The Princess Royal as Patron the Jubliee Woods Project will celebrate the 2012 Diamond Jubilee by encouraging millions of people to come together to plant an ambitious six million trees. The project's aim is to create sixty new Diamond Woods, each over sixty acres in size, across the UK, ie one wood for each year of The Queen's reign. Land on the doorstep of Whitehead, Co Antrim, made available by Carrickfergus Borough Council, will be the Northern Ireland venue for a Diamond Wood.
Moving inside the adjacent Oakfield Community Development Centre, HRH met Gregor Fulton, Site Manager, Woodland Trust and Stephen Daye, Parks and Countryside Development Officer, Carrickfergus Borough Council, and heard a brief overview of the Diamond Jubilee Woods' Project.
Later HRH met a number of children aged nine to eleven years from the Eco-Club, Oakfield Primary School, who are working on an Eco-based activity. HRH also met a number of guests, including Councillors and staff of Carrickfergus Borough Council, Woodland Trust life-long members and funders.
Patrick Cregg said a few words of welcome and invited HRH to unveil a plaque to launch the Woodland Trust's Jubilee Woods Project in Northern Ireland, before presenting HRH with a gift of a book entitled "The Natural History of Ulster" by Robert Thompson and John Faulkner. Patrick Cregg also invited HRH to sign the visitors' book.
Moving outside Patrick Cregg invited HRH to plant the first tree in the Oakfield Glen Jubilee Copse, assisted by Primary 6 Oakfield Primary School pupil Emily Cardy. A number of children from Oakfield Primary School will plant sixty oak and hazel trees in the Glen.
Following farewells HRH The Princess Royal departed for her final engagement of the day.
Published 11 November 2011