News story
HRH the Princess Royal Attends 40th Anniversary of Occupational Therapy Education
HRH the Princess Royal Attends the 40th Anniversary of Occupational Therapy Education at University of Ulster Jordanstown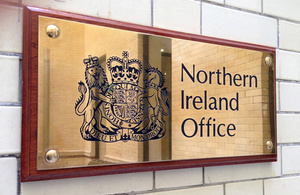 HRH The Princess Royal on the first engagement of a one day visit, attended the College of Occupational Therapists' Innovation and Academic Enterprise in Occupational Therapy Workshop, Jordanstown Campus, University of Ulster, Co Antrim.
This, the 40th anniversary of occupational therapy education at the University of Ulster, the sole provider of occupational therapy education in Northern Ireland, is an opportunity to celebrate and acknowledge its many graduates who have gone on to be innovative leaders and influencers in occupational therapy practice, teaching and research regionally, nationally and internationally.
Upon arrival HRH, who is Patron of the College of Occupational Therapists, was greeted by the Lord-Lieutenant of County Antrim Mrs Joan Christie OBE and Professor Richard Barnett, Vice-Chancellor of the university. Moving inside HRH met Mr Gerry Mallon, Chair, University Council, Professor Alastair Adair, Provost, University of Ulster, Mrs Sara Forster, Council Chair, College of Occupational Therapists, Miss Julia Scott, Chief Executive, College of Occupational Therapists and Dr Suzanne Martin, Council Member, College of Occupational Therapists.
In the Assembly Hall, accompanied by Professor Barnett and Dr Martin, HRH met Senior University staff and Lay Members of Council, before meeting a number of groups of guests involved in the area of occupational therapy, and viewed a number of innovative products and the results of working with the University, using knowledge transfer funding, including chairs for seating for older people in nursing homes.
HRH also met representatives from James Lecky Design and viewed chairs that were developed for children with physical disabilities using knowledge transfer funds, a brain neural computer interface demonstrated by Cedar Foundation and DHSSPS, and a Disability Needs KTP displayed by Balmoral Health Care staff.
Moving on HRH met the Innovation Team, University of Ulster Staff and social economy providers of health and social care.
On the platform Professor Barnett said a few words of welcome and invited HRH to address the invited guests. Following words of thanks from Mrs Forster, and prior to farewells and departure for the next engagement, HRH signed the University's visitors' book.
Published 12 November 2013