Press release
HRH The Prince of Wales opens first Prince's Trust Centre in Northern Ireland
The Prince of Wales today opened the first Prince's Trust Centre in Belfast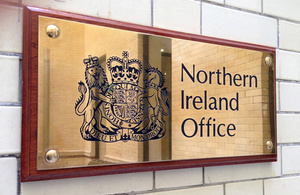 On his final engagement of the day, HRH The Prince of Wales visited the first Prince's Trust centre in Northern Ireland at Weaver's Court, Belfast. On arrival HRH was greeted by the Vice Lord-Lieutenant of the County Borough of Belfast, Sir Nigel Hamilton KCB DL.
The Prince's Trust was launched in Northern Ireland a number of years ago and over the years it has made steady progress by supporting 3,300 young people. Following the merger with Fairbridge earlier this year, The Prince's Trust set the ambitious target of opening five new centres – the Belfast Centre is the first of these. The new centre will enable The Trust to support 1,000 more unemployed young people in Northern Ireland each year giving them the skills and confidence they need to turn their lives around and find work. It will combine a dedicated suite, together with the head office for The Trust in Northern Ireland.
HRH was introduced to young ambassadors taking part in a STEM Workshop. These young people have graduated from a programme and now volunteer with the Trust, being advocates for other young people and helping to promote the Trust's work.
Suzanne Walsh, Manager of Fairbridge and Get Started Programme then presented a number of young people who were engaged in follow-on cookery activity with the Fairbridge programme. To date four Access programmes have taken place and over 20 young people are now actively engaged in follow-on activities. By September there will be an Access programme every two weeks and in October the first under 16 year programme will launch.
Following welcome remarks from Sir Nigel Hamilton, HRH The Prince of Wales was invited to officially open The Prince's Trust Centre, using an interactive display board. Prior to farewells, HRH was invited to sign the visitor's book, bringing engagements to a close for the day.
Published 25 June 2013