Press release
HRH The Earl of Wessex presents Duke of Edinburgh's Gold Award certificates
On a 1 day visit to Belfast, HRH The Earl of Wessex presented Duke of Edinburgh's Gold Award Certificates to participants at a ceremony at Belfast Harbour Office.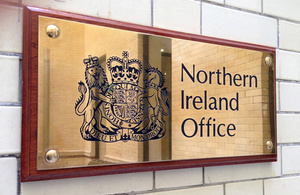 Upon arrival HRH was greeted by the Lord Lieutenant of the County Borough of Belfast, Dame Mary Peters, and went on to meet Deputy Lord Mayor of Belfast, Alderman Christopher Stalford, Councillor Brian Kingston, Sheriff for the County Borough of Belfast, Mr Peter McNaney , Chief Executive, Belfast City Council, Dr Robson Davidson, Network Ambassador Chairman, Duke of Edinburgh's Award (Northern Ireland), Ms Kate Thompson , Director, Duke of Edinburgh's Award (Northern Ireland).
In Northern Ireland The Duke of Edinburgh's Award continues to grow and appeal to a large number of young people. Last year new starts increased by 11% to nearly 8,500, and Awards achieved increased by 6%. Northern Ireland consistently achieves the highest level of penetration into its eligible population of any region or country in the UK and also has the highest completion rate. This would not be possible without the 1800 DofE Leaders and volunteers who give almost 118,000 hours each year to support and encourage the participants.
Moving upstairs to the Gallery HRH met Dr Catherine Scully, Vice Principal, Belfast Royal Academy, and a number of musicians from the Academy who provided background music.
In the Barnett Room HRH met Mrs Karen Carson, Room Steward, Gold Award Presentations, Groups Marshalls Jonathan Graham and Joanna Clarke and Guest Presenter, Sky News Ireland Correspondent David Blevins.
Later HRH met fifty Gold Award recipients, their family members and DofE leaders.
Following farewells HRH departed for the next engagement.
Published 5 September 2013