News story
HRH The Duke of York attends a dinner to celebrate the role of apprenticeships in the Northern Ireland economy
HRH The Duke of York arrived in Northern Ireland this evening and was guest of honour at a dinner hosted by the Minister of State for Northern Ireland , Mike Penning MP.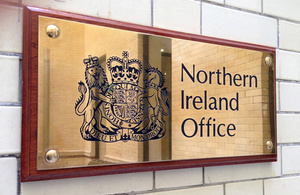 ApprenticeshipsNI training aims to provide participants of all ages with the opportunity to achieve Level 2 and Level 3 qualifications. The apprentice, in paid employment from day one (minimum of 21 contracted hours per week), will follow a national training framework which leads to attainment of a competence based qualification at Level 2 or Level 3, a knowledge based qualification and 'Essential Skills' in literacy, numeracy and ICT. There are currently over 100 apprenticeships to chose from which can take between 2 to 4 years to complete, depending on the level of study. They are designed by industry representative bodies to meet the needs of each particular sector.
Apprenticeships play a vital role in ensuring that Northern Ireland has a better skilled, modern and dynamic workforce to drive the economy forward. There are currently over 11,000 apprentices undertaking training as part of the programme throughout Northern Ireland , across a range of occupational areas. The Department for Employment and Learning funds the ApprenticeshipsNI programme in order to ensure that people in Northern Ireland have the opportunity to develop skills and achieve qualifications and enhance their career prospects; to help employers develop their business, and to raise the prosperity of Northern Ireland.
HRH met with invited guests from a wide range of Northern Ireland companies and employers who benefit from the ApprenticeshipsNI programme, as well as young apprentices who have taken part in the scheme.
Published 5 September 2012