Press release
HRH The Duchess of Cornwall attends the official opening of The Rowan
The Duchess of Cornwall attends the official opening of the Rowan Sexual Assault Referral Centre, Antrim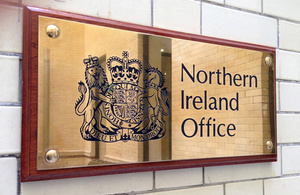 HRH the Duchess of Cornwall attended the Official Opening of the Rowan, Sexual Assault Referral Centre, Antrim, County Antrim. Upon arrival HRH was greeted by The Vice Lord Lieutenant of County Antrim, Mr Richard Reade.
A Sexual Assault Referral Centre (SARC) is a one-stop location where children and adults, both male and female, who have been subjected to sexual violence, can receive specialist medical care and support. The design of the Rowan for Northern Ireland was planned to improve the victim's experience of accessing a range of appropriate and timely services in a safe and secure environment.
Outside HRH met members of the Police Service of Northern Ireland and senior personnel representing the Northern Health & Social Care Trust. Inside HRH met members of the Rowan Team and listened to an overview of the Centre, highlighting the key artwork, including the Nexus and the Child Care Centre pieces by Rowan Service Manager Karen Douglas.
Later HRH viewed a number of the treatment rooms and facilities on offer and met Rowan Nurse Emma Donnelly, Clinical Director Dr Olive Buckley, Pam Hunter Chief Executive Officer, Nexus, Susan Reid, Chief Executive Officer, Victim Support Northern Ireland and Anne Morrison, Service Manager, Child Care Centre.
In the Reception area Bob McCann, Chairman, Northern Health and Social Care Trust spoke a few words and invited HRH to unveil a plaque to officially open the new Centre.
Prior to Farewells HRH was presented with a posy by Marian McIlhone bringing the days engagements to a close.
Published 25 June 2013